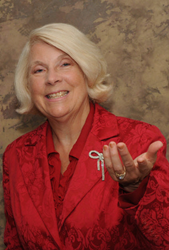 Trade brings prosperity.
Daytona Beach, FL (PRWEB) May 21, 2014
The book "Aesop's Keys to Profitable Marketing." dramatizes Aesop's stories, relates his wisdom to marketing, and describes how to get results.
"Do you want to generate more profits?" asks Dr. Kenneth Bernhardt, Past President of the American Marketing Association. "Dr. Kruger lays out easy-to-follow ways to increase your profits."
Some profitable strategies are to focus on quality, compete on strength, target key prospects, and reward the best. A universal law predicts the results of each strategy. Business leaders learn exactly how to spark prosperity.
Its first four chapters clarify the mission, specialty, suppliers, and target market. The next four chapters coach about products and services and how to price, distribute, and promote them. The final chapters advise business leaders about prospecting, customer service, budgeting, and taking action.
These twelve key marketing decisions encompass the components of a strategic marketing plan. Upon completing the book, business leaders have a customized plan for profiting from the 80/20 rule.
Richard Koch, author of the million copy bestseller, "The 80/20 Principle," confirms, "Aesop's Keys to Profitable Marketing is an intriguing fusion of Aesop's insight and Pareto's realism that can truly benefit today's business leaders."
"Betsy has laid out an easy-to-use process for growing top customers in any business," states Robert Iocco, CEO of TrustPoint Insurance.
For example, the third chapter, "Suppliers: How to Avoid Weaknesses," opens with a vignette. Tony Robbins, a peak performance coach, interviewed a surfer dude from California about his path to prosperity.
"Frank Kern had failed at everything he tried. After listening to Tony's coaching, Frank noticed a successful book about teaching a parrot to talk. 'Being lazy, I realized that downloading an e-book is cheaper and easier than buying a book.' Frank paid a parrot expert to provide the information people sought on the Internet and specialized in his strength, Internet marketing."
"'I didn't know parrots, but I knew dogs.' He created a course that taught dog owners how to use positive reinforcement with their dogs. Frank revised the course for various breeds of dogs on six hundred different websites. His courses generated $23.8 million within 24 hours."
This vignette is similar to an Aesop fable that describes how a mouse saved a lion. "A mouse scampers over a lion's face. Awaking with a start, the lion seizes the mouse for a tasty meal. The mouse begs, 'Please let me go and one day I'll repay your kindness.' The lion chuckles and lets him go."
"Later, the lion is captured in a hunter's net. Responding to his yelps, the mouse runs over, gnaws through the net, and sets the lion free. 'You laughed at me, but even a lowly creature like a mouse can save the king of the animals.'"
"Aesop advocates trading strengths with others because 'the strongest man needs a weaker man's help.'"
Chapter Three explains how trade can bring prosperity. "When I first flew into Costa Rico, I saw a patchwork of pineapple plantations. Without warning, a parasite devastated their crops and crushed the economy of Costa Rica."
"The government taught plantation owners to plant African coconut palms and loaned money for building computer chip factories and facilities for tourists. On my next flight into Costa Rica, I saw orderly plantations of African coconut palms, industrial parks, and coastal resorts.
"The plantations exported coconut oil for lotions, the factories exported computer chips, and the country attracted tourists. Costa Rica had become the most prosperous country in Central America."
Dr. Kruger's mission is to spark profits, one business at a time. Her marketing consultancy, Strategic Power, earned an A+ rating with the Better Business Bureau and is certified by WBE and WOBE as a women-owned business. Her message has resonates with businesses, associations, and civic groups.
Dr. Kruger has coached 2000+ startups to succeed and provided marketing research to ADM, AstraZeneca, Bombardier, CVS Caremark, Dow, Harley-Davidson, Sears, and Volusia County. She is a popular guest on syndicated radio shows. For discounts for bulk purchase or to book a speech, please contact Brian Jud.