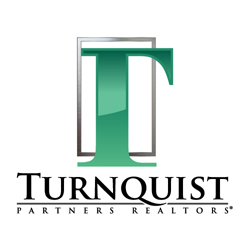 Austin, Texas (PRWEB) May 16, 2014
Austin Board of REALTORS® Partners with Trulia to Protect Home Seller and Buyer's Data Accuracy
ABoR's data integrity standards help ensure accurate listing data for Austin-area homebuyers and sellers.
Beginning this May, ABoR will offer Austin-area brokers the option to advertise listings on Trulia in return for Trulia's agreement to abide by ABoR's data integrity standards, which exist to ensure brokers' listing data is used in a responsible and ethical manner.
"We're excited that Trulia has joined ABoR's commitment to improving the quality of listing information available to Austin-area homebuyers and sellers," said Lisa Messana, Chair of ABoR's MLS Advisory Committee. "By leveraging ABoR's data quality standards, this partnership with a top listing advertising portal will bring the broad exposure that home sellers desire and protect against homebuyer frustrations from poor data quality."
Michele Turnquist, Founder of Turnquist Partners, Inc., goes on to say, "With the addition of this new Trulia agreement, Austin Realtors can now assure homeowners and sellers that their homes and perspective home data is accurate across the web's major search tools. This follows recent news that our partners, the Houston Association of Realtors (HAR), now have begun a state-wide portal that will include all of Turnquist Partners' listings and syndicate them across all of Texas, which is bringing even greater exposure for our clients!"
ABoR created the data integrity standards to ensure that brokers' listing data is used and displayed in a responsible, ethical manner. The standards address many common data quality issues for homebuyers and sellers, such as the display of outdated, inaccurate, and off-market listings, and are consistent with MLS rules and the REALTOR® Code of Ethics. Trulia is the first publisher to sign a data license agreement under ABoR's new data integrity standards.
"The Austin Board of REALTORS® has demonstrated leadership in the real estate industry by establishing standards that support timely, complete and accurate listings information," said Alon Chaver, Trulia's VP of Industry Services. "In addition to REALTOR® websites, homebuyers and sellers can now also trust that the Austin-area listings found on Trulia are accurate and up to date."
"We have found Trulia to be a highly collaborative partner willing to meet the needs of our members and Austin-area homebuyers and sellers," adds Messana. "This is another great step forward in protecting the integrity of the data consumers use to make important decisions, and empowering Austin REALTORS® to make informed decisions about how best to market their listings."
In alignment with ABoR's earlier commitment to empowering brokers to make informed, deliberate advertising choices, Austin-area brokers will continue to have full control over syndication decisions. Listings will only be provided to Trulia at the broker's discretion, allowing brokers the independence to make advertising decisions based on the best interests of their agents and their clients.
Information from: Austin Board of Realtors
For more information on the Austin or Houston real estate market, contact Turnquist Partners Realtors, Inc., a locally run real estate firm with over 25 years' experience in the Texas market click here or by phone at 512.328.3939.