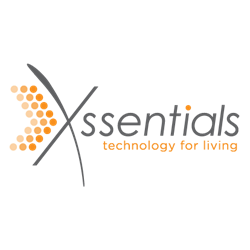 Xssentials is having fun doing what they do, and it's what I love doing. It seemed like the perfect fit.
Denver, CO (PRWEB) May 19, 2014
Consumer electronics industry veteran Alan Banta has joined the Xssentials team as Senior Vice President of Business Development. Banta comes with more than 15 years of experience and has won several industry awards.
Banta spent nine years with Ultimate Electronics, where he quickly progressed from installer to executive leadership. Banta then joined Control4 as a Field Sales Associate. Over the next six years, he grew into the role of Regional Sales Manager. With the help of his colleagues, Banta turned the undeveloped Canadian sales territory into Control4's highest producing market per capita and in 2013, he was awarded the Employee Excellence Award for Outstanding Contribution in Sales.
Banta eagerly accepted the opportunity to help Xssentials continue its growth. "Xssentials' vision is in line with mine, and I could see that we were passionate about the same things," Banta said. "Xssentials is having fun doing what they do, and it's what I love doing. It seemed like the perfect fit."
Banta will play a leading role in shaping new initiatives for Xssentials, including the integration of IT services, according to Xssentials COO John Carlen.
About Xssentials
Xssentials is one of the largest control and integration companies in the United States, providing "technology for living" that it is both easy to operate and aesthetically appealing for more than 30 years. With offices in Aspen, Denver, Glenwood Springs, and Vail, Colorado; and in Jackson Hole, Wyoming, Xssentials works with architects, designers, homebuilders, and home owners to provide automation, control, and audio-visual systems for residences, apartments, yachts, vacation homes, and corporate offices. They have completed more than 1,000 large-scale electronic systems in 9 countries and 23 states across the US. For more information, visit http://www.Xssentials.com.