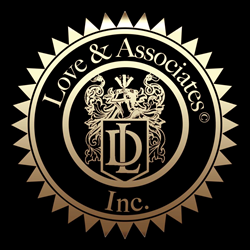 "Our sole goal here is to help reconstruct financial records for the victims of these fires. Everyone in San Diego is coming together to help its citizens and this is our way of joining in that effort."
San Diego, CA (PRWEB) May 16, 2014
Wildfires are burning through San Diego County and have already destroyed many business and residential structures according to CNN. Fox News released news that California Governor Jerry Brown has officially declared San Diego in a State of Emergency.
San Diego based tax firm, Love and Associates Inc., announced today that it has put together a team of financial professionals to help homeowners who have lost their homes reconstruct important financial records such as; tax returns, life insurance policies and homeowner's insurance policies. This service will be provided free of charge for these displaced homeowners.
Love and Associates, Inc will help victims replace lost tax returns and tax records. They will also help to communicate with the IRS on any outstanding tax issues that they may be in the middle of to provide some temporary relief.
Love and Associates, Inc has assembled additional team members from other professional industries to assist in this process. Zeke Corley, with Network One Insurance, will help homeowners contact their home owner's insurance companies along with any other commercial line insurance question or concern. Bobby Armijo, a Registered Investment Advisor with Joseph Financial, will help contact life insurance and annuity companies to get lost policy contracts replaced as well as any other broker or institutional related issues resolved. Greg Ives, from Corinthian Title, will assist in pulling property title reports.
"Our sole goal here is to help reconstruct financial records for the victims of these fires. Everyone in San Diego is coming together to help its citizens and this is our way of joining in that effort," says Daniel Love, President of Love and Associates, Inc "We will provide them all of the assistance that we can and we can even help set up and store their reconstructed records until they have a safe place to keep them."
Fire victims who are interested in this service should call or email the office directly: http://www.LoveAndAssociatesInc.com or call 858.614.1831
Love and Associates, Inc is a tax resolution, tax preparation and tax planning company located in San Diego, CA with clients all over the world. They offer support for small to medium size businesses as well as solutions for those with tax problems and tax burdens.