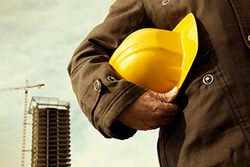 La Mirada, CA (PRWEB) May 21, 2014
Healthpointe is pleased to announce the addition of a new board certified Occupational Medicine physician, Dr. Cristian Santizo, to their Ontario center. Dr. Cristian Santizo specializes in treating musculoskeletal pain syndromes and treating various ailments related to occupational health. Dr. Santizo completed his Medical Degree at the Yeshiva University – Albert Einstein College of Medicine in the city of Bronx, New York. He completed his internship and residency training at Florida Hospital in Orlando, Florida and he is currently a Diplomate of the American Academy of Family Physicians. At the conclusion of his residency training, Dr. Santizo was awarded the Resident Teacher Award for promoting and teaching family medicine core principles to pre-med and medical students along with junior medical residents and colleagues alike. Furthermore, he has conducted international and domestic research projects that were published in peer reviewed journals. Most recently, Dr. Cristian Santizo has garnered proficient knowledge and practiced in Platelet Rich Plasma (PRP) therapy along with its application for numerous pain syndromes, including musculoskeletal and neuropathic pain, due to chronic disease or acute injuries. Other PRP applications include cosmetics and wound healing solutions. PRP therapy is a Regenerative Medicine service that utilizes the body's intrinsic healing ability. This treatment has an exceptionally high success rate to heal wounds with a minimal rate of side effects. Dr. Santizo's core philosophy is that diet and exercise are the cornerstones for maintaining health and wellness. He also believes in treating patients conservatively with the least possible amount of side effects and reserves more aggressive treatments only when absolutely necessary. For all your Occupational Medicine needs, visit Healthpointe in Ontario. Schedule an appointment by calling (800) 956-2663, or online at Healthpointemd.net.
About Healthpointe
Healthpointe is a leading multidisciplinary healthcare organization offering a full range of medical services in practice locations throughout Southern California (Los Angeles, Orange, San Bernardino and Riverside counties). As a highly regarded musculoskeletal group, we have a personal investment in the highest level of service, and we are proud of our record of excellence over the last four decades with private patients, injured workers, urgent care, personal injuries, and professional and non-professional athletes. Leading our organization is a dynamic team of healthcare professionals who continually strive to be at the forefront of medical innovation and healthcare service delivery. For more information, a complete list of services, and Healthpointe locations, visit http://www.Healthpointemd.net.