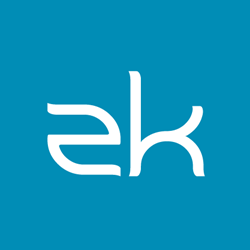 ZK is the best open source Java framework for building enterprise web and mobile apps.
London (PRWEB) May 16, 2014
ZK's deployment across the globe has been increasing rapidly over the years ranging from ERP systems to high traffic public web applications and many more, demonstrating ZK's versatility and usability. Recently, ZK is also adopted in a medical solution - the MultiScaleHuman project, an EU funded Marie Curie Research training network with a goal to create a multi-scale biological data visualization and knowledge management system for improved understanding, diagnosis and treatment of physiological human articulation.
MultiScaleHuman focuses on musculoskeletal diseases (MSD) and aims at producing a predictive 3D simulating model by exploiting advances in multi-scale biological modalities and their integration by addressing various levels: molecular, cellular, organic, metabolic and behavioral.
The main challenge is to organize and manage a potentially large amount of medical information and eventually to be able to share, retrieve and visualize these scientific data. In addition, due to the highly sensitive nature of medical data, the users' interaction with the system may differ depending on the user profile and access rights. A seamless integration of WebGL Javascript libraries is necessary as well to visualize 3D models in an interactive way.
ZK at the UI level, helped a lot to design and implement all expected functionalities, UI interactions and layouts. For example, listboxes and paging features were utilized to display medical data information from the database, graphs and charts were generated to compare diagnostic measurements applicable to these data or use these data for benchmarking, and discover useful resources, using different criteria, to assist in the patient diagnostic procedure.
ZK is extremely efficient as a rapid prototyping framework for web applications. The available components are more than enough for almost any kind of project development, while more complex and/or advanced user interactions can easily be achieved even by less experienced developers. Another impressive aspect of ZK is the amount of available tutorials, documentation and support from the ZK community and forum.
"With ZK we get amazing results very quickly, which is extremely convenient for rapid prototyping. It's definitely worth the time spent to get to know it better."
To learn more about the case study, read here.
About Potix
Potix Corporation develops and supports ZK, the #1 Java based Ajax solution on SourceForge.net, the world's largest open source host. Innovation is the most driving force behind the growing Potix. Potix delivered the first Ajax framework to support Java and Android phones, the first embeddable Ajax spreadsheet, and the first to synergize the power of pure Java, markup and scripting languages.
ZK has more than 1,500,000 downloads since its first release in late 2005. ZK is deployed by a large number of Fortune Global 500 companies, including Barclays, Societe Generale, Swiss RE, eBay, Roche, Deutsche Bank, Sony, Sun Microsystems, Audi, EMC and Toyota, providing them with the ability to rapidly create rich Ajax enterprise level applications.
About Softeco
Softeco Sismat has been a leading company in the Italian Information and Communications Technology (ICT) market since 1979, providing specific application and technological competences to enable customers to exploit the potential offered by ICT, with a particular focus on business development and innovation. Ten percent of our resources and yearly turnover are invested in Research & Innovation with an experience of over 20 years of activity, proudly gained working with over 600 European partners in over 70 national and international research projects.