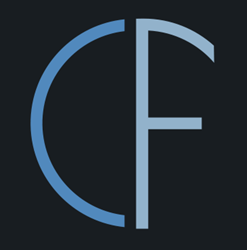 Las Vegas (PRWEB) May 16, 2014
Connect First will be attending the 15th Annual Call Center Week Conference and Expo at the Mandalay Bay Resort and Casino in Las Vegas from June 9-13. The Call Center Week Conference and Expo is the leading global gathering for the contact center industry and is known worldwide as the essential forum for educational growth, networking, and sharing of proven best practices.
As usual, Connect First will be handing out free prizes and alcohol at booth #96 in Mandalay Bay. Additionally, as an exhibitor at this premier industry event, Connect First is able to provide a discount on conference attendance to pass along to friends and clients. Simply register with promo code 15CCW_CONNECTFIRST to receive 30% off any conference package.
For more information on the event, please visit /http://www.callcenterweek.com.
About the 15th Annual Call Center Week Conference and Expo: Through compelling case studies, site tours, presentations by industry leaders, networking sessions and an expo hall full of product/service providers, Call Center Week Conference and Expo is designed to help those aligned with the contact center improve performance by better managing people and resources, improving operations, and properly selecting and implementing technology.
About Connect First: Connect First is an award-winning SaaS telecommunications and cloud contact center software provider that focuses on customer satisfaction and elegant hosted solutions. Connect First offers a robust platform, designed and supported by a team of highly experienced engineers, designers and business analysts, and backed with personalized in-house customer care. Solutions include Cloud Routing, Inbound ACD, Outbound Dialing, Call Tracking, Interactive Voice Response (IVR), Voice Broadcast, Disaster Recovery, Predictive Dialer, Real-Time Telemetry, CDR Reporting, Live Agent Chat and more. Through a consultative approach with each customer interaction, Connect First builds customized solutions to meet the needs of a discerning customer base. Visit http://www.connectfirst.com for more information or a free consultation with a contact center solutions expert.