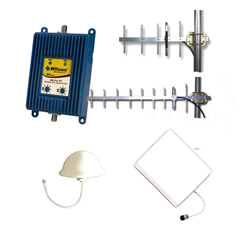 (PRWEB) May 16, 2014
Recently, Excel-Wireless.com, a popular supplier of high end electronic equipment, has added a new selection of cell phone boosters to its product line. According to the company's sales manager, all customers can get a discounted price (up to 30% off) when buying these brand new items.
The company's top experts know that all distributors are eager to get high quality boosters at affordable prices; this is why they decided to launch the special offer on the newly released cell phone boosters. The fresh products are specially made to facilitate customers around the globe.
As one of the leading suppliers in the market, Excel-Wireless.com wants to make online shopping more convenient for all clients by providing cheap, useful electronic equipment. The company never compromises on product quality, prices and customer service. Its new cell phone boosters are offered in many different specifications. Along with cell phone boosters, Excel-Wireless.com is also providing top quality cable jumper assemblies, gopro accessories, RF Coaxial Connectors and more.
Designed to give the best results when used in a single place, the company's cell phone boosters can increase cell phone's signal by several times. They can significantly improve the cell phone's overall performance by minimizing dropped calls, increasing data rates, and letting the users enjoy clearer reception.
About Excel-Wireless.com
Excel-Wireless.com is a leading global supplier of cellular amplification and wireless communication systems with a focus on cell phone boosters. The business has many years of experience in the industry with a trackable record that it has cooperated with many companies, universities, military and government agencies and communities in all sizes around the world. For more detailed information of the company and its new products, please visit: http://www.excel-wireless.com/.