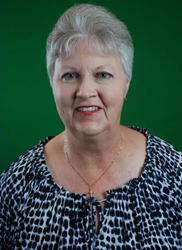 For local businesses, QR Codes represent a first: A way to get actual hard data on the effectiveness of an ad's "reach".
Camarillo, CA (PRWEB) May 19, 2014
Gibson advises merchants to use QR Codes in print media advertisements, mailers, and occasionally on signage, to enhance traceability and effectiveness of their advertising dollars.
QR Codes look like square or bi-directional bar codes and can be scanned by any smart phone via a free app. Originally QR Codes were "static" and could only be set up to direct a scanner to one source of information per code. Today, Gibson recommends, via her website at QRCodesMeanBusiness.com, the use of the newer "dynamic" or changeable codes that can have the info they connect to changed in anywhere from minutes to years. For the local merchant, QR Codes represent a first: a way to track the effectiveness of an ad's "reach."
For example, if a merchant wants to know if putting ads in the local newspaper or a local magazine is more cost effective or which gets more "reads," they can put the same ad in each media but include a different QR Code in each media. That merchant can then track the number of scans from each type of media to get an idea of the number of "eyeballs" looking at each ad. While not everyone will scan the code, they are the only way to get actual hard data on each ad's effectiveness.
Whole campaigns can be set up in advance using the same QR Code while redirecting what that QR Code links to on a daily, weekly, monthly, or annual basis. This allows the merchants to create "set it and forget it" long term ad campaigns:

For restaurants, service businesses, specialty medical or dental practices, insurance companies, or legal firms create business cards or fliers in large quantities with one or more QR Codes and wording along the lines of "Scan for our weekly special" and/or "Scan for our week-end specials." These same fliers or refrigerator magnet/business cards can stay in front of the customer's eyes for many months, but the information the QR Code links to stays as current as today's specials.
For groups, schools, or clubs create cards or fliers with code(s) that link to the current calendar, weekly or monthly schedules, menus, outing dates, etc.
It also allows information to be changed when needed, like for a Realtor who needs to have the code linked to a new listing after the current property it links to is sold.
In addition to the use of QR Codes, Gibson, via her website QRCodesMeanBusiness.com, recommends merchants optimize their current websites for mobile viewing. With the sky rocketing use of smart phones to search for products or services, and with consumer attention spans being nano-seconds long, having a site that is slow to load or hard to see once it opens on the phone's screen, can drive a customer to the next merchant for quicker and more functional access.
About the author
Boots Gibson enjoys helping local merchants increase they customer base, is a contributing author to three books currently available on Amazon, and is the founder and President of Protection Tags, a lost and found ID system for the recovery of lost items. She can be reached at Boots(at)QRCodesMeanBusiness(dot)com.