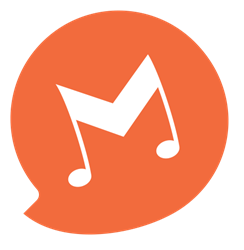 Musations- Don't just say it, Play it.
London, England (PRWEB UK) 19 May 2014
Musations, a free, mobile messaging app that allows the exchange of musical sound clips with text messages.
Musations is a micro messaging mobile app that enables users to communicate with a mixture of songs and texts in a way that's never been done before. Imagine receiving a "good morning" message from One Direction, then sending back an "I love you" in Beyoncé's voice. Musations does exactly that—in original and creative ways.
Musations gives you the ability to take any clip of music, edit it, add a personalized message, and send within seconds, Musations will take micro messaging to a whole new level. Users can IM friends, colleagues, and lovers with lyrics/music and text. Whether they're saying "good morning" to a friend, wishing a family member "happy birthday," or just asking "How was your day?" the creative possibilities are endless.
Managing Director of Musations, Iain McLean said, "We are very excited about bringing this new social media messaging platform to the market, we have some exceptionally talented individuals working on the project and are about to bring a game changer to the front of the currently available messaging platforms."
McLean has over 18 years of software experience having ran his first IT based company at the age of 23, Iain has excelled in the delivery of mobile applications to the market and is currently delivering his 160th app store delivery to date after having his first app on the app store only a week after it originally launched back in 2008.
Musations will be launched worldwide in June 2014. The app will be a free download and will be available in several languages.