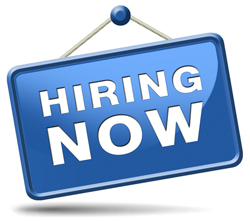 Gaffney, SC (PRWEB) May 16, 2014
MAU Workforce Solutions is hosting a recruitment event on Tuesday, May 20 from 9:00am-1:00pm to hire Production Associates at CONTEC, Inc. in Spartanburg. The starting pay is $9.00/hour. This event will take place at SC Works, 133 Wilmac Road, Gaffney, SC 29341.
Please note: Interested candidates are encouraged to register with http://www.scworks.org prior to the event.
Position Details & Requirements:
3rd Shift and Weekend Shifts Available.
Industrial experience is a plus, but not required.
Must have a HS Diploma or GED.
Tuesday, May 20, 2014:
SC Works - Gaffney
133 Wilmac Road
Gaffney, SC 29341
MAU Workforce Solutions staffs excellent, effective people for their partners, allowing them to focus on their core competencies. Headquartered in Augusta, GA since 1973, MAU is a family-owned, minority company making lives better for applicants, clients, and employees through innovative workforce solutions. Today, with Branch and vendor on premise locations across the South and recruiting partners worldwide, MAU has global capabilities to help with all staffing, recruiting, and outsourcing needs.