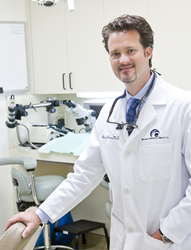 I hope that viewers are empowered by the new drug-free and non-invasive technologies available to treat and prevent hair loss.
Boca Raton, Florida (PRWEB) May 19, 2014
On Thursday, May 22, the Emmy Award-winning talk show 'The Doctors' will be discussing low level laser therapy (LLLT) for hair loss with nationally prominent hair restoration expert, Dr. Alan J. Bauman. The timing of the appearance coincides with Dr. Bauman's announcement of his new clinical study on laser therapy and hair regrowth.
"I'm excited about the opportunity to discuss hair loss with "The Doctors" and to showcase some of the newest advances in laser therapy," commented Dr. Bauman. "I hope that viewers are empowered by the new drug-free and non-invasive technologies available to treat and prevent hair loss."
During the appearance, Dr. Bauman will discuss and demonstrate the LaserCap - a hat armed with 224 laser diodes that boosts hair growth and thickness. The first of its kind, LaserCap is the most sophisticated laser therapy device ever designed for the scalp. The 100% hands-free device offers the power of a clinical laser therapy unit in a cordless, rechargeable, discreet treatment device that literally 'fits under your hat' for non-chemical, non-invasive, pain-free treatment almost anywhere, anytime.
"We've incorporated LLLT into our multi-therapy regimens for the past 15 years, and I've seen first-hand how effective this side effect-free treatment can be for reviving dying hair follicles and stimulating hair growth in both men and women. With LaserCap, it's never been easier— no frequent office visits, no more tedious brushing with small handheld 'comb' lasers, and you don't have to be tied to the wall with a power cord or wear a bulky helmet to get the treatment."
In addition to laser therapy, Dr. Bauman demonstrates the HairCheck, a new scientific tool that measures and tracks the amount of hair growing in a given area of the scalp. This number allows physicians to not only assess a patient's hair loss, but also track how they are responding to treatment, so adjustments can be made to maximize their results, and save them from spending potentially thousands of dollars on ineffective treatments.
Dr. Bauman was not only an early advocate and pioneer for laser therapy, but is committed to demonstrating its effectiveness in the hair restoration field. He will be recruiting male and female hair loss patients to participate in an upcoming clinical study, slated to begin in the coming weeks. The study will focus on the LaserCap, and aims to help patients better understand what benefits they are likely to receive from this hair loss treatment. "Our new large-scale double-blind, randomized, placebo-controlled study, amongst other endpoints, will document the amount of hair regrowth using the latest scientific tools like Cross-Sectional Hair Bundle Trichometry (HairCheck), standardized 'global' photos and hair counts using specialized microphotography."
Male and female participants of various ages and stages of hair loss meeting certain criteria and accepted into the study will receive a device to wear along with specific treatment instructions. Neither the participants nor study investigators will know whether the participants have received an active laser device or a non-laser placebo, called a "sham device." At the end of the trial, each participant will receive a brand new, free LaserCap (a $3,000 value). Interested individuals should visit http://www.844gethair.com or call 844-GET-HAIR for more information.
Laser therapy, like other non-invasive hair growth treatments, is no 'miracle cure,' but it is an important tool in the treatment and prevention of thinning hair and hair loss. For more information on what kind of results you might achieve with laser therapy or how laser therapy can be added to your 'multi-therapy' hair restoration regimen, please contact a board-certified hair restoration physician.
For more information on Dr. Bauman's upcoming clinical study, visit http://www.844gethair.com or call 1-844-GET-HAIR toll free or +1 561-394-0024.
About Dr. Alan J. Bauman
Alan J. Bauman, M.D. is a full-time hair transplant surgeon who has treated over 15,000 patients and performed over 7,000 surgical procedures since starting his hair loss practice, Bauman Medical Group, P.A. in 1997 located in Boca Raton, FL.
Dr. Bauman received his M.D. degree from New York Medical College and surgical residency training at Mt. Sinai Medical Center and Beth Israel Medical Center in New York. Dr. Bauman is one of approximately 100 physicians worldwide to achieve certification from the esteemed American and International Board of Hair Restoration Surgery. He has been an active member of the International Society of Hair Restoration Surgery as a participant and faculty member at numerous Annual Scientific Meetings and Live Surgery Workshops.
Dr. Bauman is an author of textbook chapters on the science of hair care and hair transplantation, including eyelash transplant surgery, and has been extensively featured in the world's leading media as a medical expert and successful early-adopter of some of the most advanced technologies in the treatment of hair loss such as laser therapy and minimally-invasive NeoGraft FUE hair transplantation.
Appearances, interviews and profiles include the Today Show, The Early Show, Good Morning America, Extra, Access Hollywood, The Doctors and Dateline NBC among other TV appearances. Newspaper and Magazine articles and feature stories include The New York Times, Newsweek, Cosmo, Vogue, Allure, O – The Oprah Magazine and Men's Health among others.