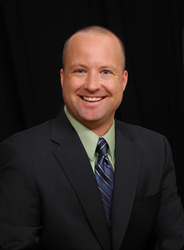 Rochester, N.Y. (PRWEB) May 20, 2014
Dr. Malone is responsibe for developing and executing eHealth Technologies' strategy, strengthening its partnerships and business relationships, creating and driving the company's messaging, and leading the enterprise revenue organization.
"Dr. Malone brings an impressive and multifaceted track record providing strategic leadership through his extensive clinical, technological, sales, and informatics background," said Mr. Ken H. Rosenfeld, president of eHealth Technologies. "His particular expertise and experience will help to strengthen eHealth Technologies' ability to solve critical needs for healthcare organizations as they work to improve patient care, increase referrals, and reduce costs."
Throughout his healthcare career, Dr. Malone has been a leader in the biomedical informatics and clinical and translational science field, incorporating a strong information technology background and experience in healthcare data strategy, clinical practice, and patient outcomes both domestically and internationally. Dr. Malone focuses on leading edge clinical and biomedical informatics solutions for academic medical centers and large IDNs. His contributions have consisted of creating strong and strategic partnerships, opening new market segments, and facilitating global strategic wins which resulted in significant and accelerating revenue growth. Furthermore, Dr. Malone has functioned as a Board Member to a number of international and domestic concerns.
"I am thrilled to be an integral part of the eHealth Technologies' team, known for its commitment to its customers, innovative services, and unique technology." said Dr. Malone, "I look forward to contributing my expertise and passion to facilitate growth at eHealth Technologies."
About eHealth Technologies™
eHealth Technologies is a leading provider of continuity of care solutions, serving leading health information exchanges (HIEs) and over half of the nation's top 100 hospitals, including 12 of the top 18 U.S. News & World Report Honor roll Hospitals for 2013-2014. The company's eHealth Connect® Platform enhances patient and physician satisfaction by streamlining transitions of care, and assuring physicians have the right healthcare information to care for their patients, right when they need it. For more information, visit http://www.eHealthTechnologies.com.