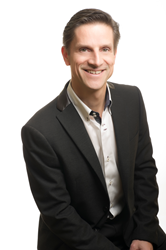 Corona Del Mar, CA (PRWEB) May 26, 2014
Kessler Plastic Surgery is proud to provide the men and women of the United States Armed Forces a 15% discount on all treatments and procedures. The Patriot Program is designed to say thank you to everyone who bravely serves our country. The special rate is available to all active duty members and veterans of the military, including their spouses, as well as those in the National Guard and U.S. Reserves.
Years in the service can take its toll on the body. Many members of the military find themselves turning to cosmetic surgery, as they prepare to re-enter civilian life. Others are looking for a way to rejuvenate their body while they continue on in active duty.
Dr. Kessler explains how he meets these individual's unique needs, "I spend a great deal of time communicating, educating, and reviewing what the possibilities are to guarantee (my patients) the results they are looking for."
The team at Kessler Plastic Surgery has a clear understanding of the sacrifice our servicemen and women make on a daily basis. Assisting those who courageously represent the United States is an honor for the surgeon and his staff. It is through Dr. Kessler's deep appreciation that the Patriot Program was born.
Dr. Robert Kessler is himself a veteran, having served in the U.S. Air Force. After years of active duty, and as a professor of plastic surgery at the Uniformed Services University of Health Sciences, Dr. Kessler established his private practice in southern California. Dr. Kessler is Board Certified in both general and plastic surgery, with more than a decade of cosmetic experience.
Patients interested in learning more about the Patriot Program should contact Kessler Cosmetic Surgery at 949.644.6544. Their state-of-the-art office is conveniently located in Corona Del Mar, the heart of Newport Beach, California. Patients traveling from outside of the area can request assistance with travel, accommodations, and postoperative care.
For more information on Dr. Kessler's Patriot Program, please visit:
http://www.drrobkessler.com/dr-kesslers-patriot-program-corona-del-mar-ca/
Kessler Cosmetic Surgery
2121 East Pacific Coast Highway
Suite 200
Corona Del Mar, California 92625
949-644-6544
http://www.drrobkessler.com