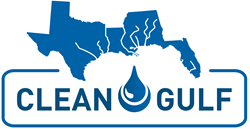 Houston, TX (PRWEB) May 20, 2014
CLEAN GULF is focused on real-world solutions for spill prevention and response. It is the can't-miss reunion of 2014 for spill response professionals. Each year attendees from the Gulf Coast and beyond gather at CLEAN GULF to discuss best practices, network with their peers, and discover new technologies.
This year the conference will host six tracks. The conference tracks include response, planning & preparedness, information & response technologies, special interest, case studies and subsea. The exhibit floor will feature over 150 exhibiting companies showcasing the latest technologies in response operations.
To register or view the latest updates on CLEAN GULF, visit http://www.cleangulf.org. For the latest information on attendance or exhibiting opportunities, please contact Marketing Manager Carey Buchholtz at 713-343-1878.