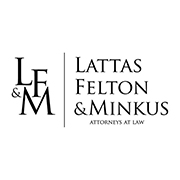 Chicago, IL (PRWEB) May 19, 2014
On January 25, 2013, the Wall Street Journal published an article entitled "The Appraisal Betrayal" detailing the difficulty in getting a refinance done for homeowner Robert "Bob" Lattas of a loan closed on a recently acquired property at a higher value than the purchase price, even after having well documented expenditures that show the higher value of the home. Even though this article was published over a year ago, these same issues are relevant and happening in today's financial real estate market.
With mortgage rates hitting a 2014 low earlier this week, this same subject is brought back into the real estate spotlight. Namely, someone who has never missed a payment, as in Bob Lattas' case, for anything in his life (a credit card, mortgage payment, personal loan, etc.), has assets, a strong credit score and recently purchased a home and made some improvements, is not able to refinance to take advantage of the historical low rates because of out of date lending guidelines pertaining to appraisers. While unfortunate, this is a trend that needs to be reversed.
For instance, let's take someone who purchased a home in Oak Brook in 2012 for $2,300,000 and then put another $350,000 of work into the Oak Brook home to finish it as the developer ran out of money. This $350,000 was used to put in floors in the house, finish the kitchen, install closet organizers, install an electronic system, etc. The rate this homeowner obtained in 2012 may not be as low as they can get today. So, the homeowner would like to refinance and contacts his mortgage lender to do so. Almost immediately, the lender orders an appraisal. Much to the chagrin of the lender and the homeowner, the value of the home on the appraisal is determined to be $2,300,000 and NOT the $2,650,000 that all of the parties were hoping for. As such, the loan to value is higher and the homeowner may not be getting the best rate – even though he should, as again, his credit score is over 800, has liquid assets, equity, etc.
The demise of the housing industry and the resulting great recession is having a lasting impact on bettering today's market. Most people will agree that the housing market has strongly rebounded – short sales and foreclosures are down, single family home sales and starts are up and builders are busy. Unless lending structures change and the policy makers realize the rules they have in place are hindering the people who should be able to easily purchase or refinance, we will never have a true housing recovery.
As such, new policies should be put in place. The lending landscape changes seemingly daily and the rules often have no rhyme or reason as to why they are in existence. As such, this is proposed:
1. A homeowner with an 800+ median credit score should be given a loan that should not require much by way of document support and production. The "no doc" and "stated" loans that were once available were seemingly available to just about anyone. These type of loans should be available to borrower with an 800+ credit score or higher.
2. A homeowner with an 800+ credit score should be able to obtain a home equity line of credit for an amount equal to ninety percent of the value of their home.
3. Anyone with liquidity of $1,000,000 or more should be able to obtain an unsecured line of credit by any lending institution of $500,000.
4. An appraisal should be equal to the purchase price of the home, adjusted for any changes to the comparables in the area, and then ADDITIONS made for documented, long-term, capital improvements.
These simple changes can make many A homeowner's life a lot easier.
Lattas, Felton & Minkus, LLC is a full service real estate law firm. To find out more about Bob and the services his law firm offers, visit their website at http://www.lfmlawgroup.com.