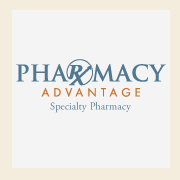 With our high touch model of service, my team becomes not just a pharmacy but a trusted partner in the journey to expanding families. --Daniel Kus, BS Pharm, RPh, Vice President of Pharmacy Advantage
Troy, MI (PRWEB) May 20, 2014
Pharmacy Advantage is proud to announce that is has been chosen as a provider of Makena® (hydroxyprogesterone caproate) injection. This limited distribution treatment is the first and only FDA-approved prescription hormone (progestin) indicated to reduce the risk of early (preterm) birth in women with a singleton pregnancy that have a history of spontaneous preterm births. Makena® is marketed and distributed by Ther-Rx Corporation.
"Adding Makena® to our dispensary enables our team to offer a rigorously tested option for high risk moms with the unfortunate predisposition of delivering prematurely," stated Jonathan VanLare, PharmD, manager of clinical services at Pharmacy Advantage. "By promoting FDA-approved products like Makena®, confirmation of the following quality standards: identity, potency, purity, and sterility; can be assured before being released for patient use. Our primary goal at Pharmacy Advantage is to secure patient safety and produce optimal therapeutic outcomes while adhering to guidelines set by regulatory agencies (i.e. FDA)."
According to the Center for Disease Control and Prevention, approximately 500,000 babies are born too early each year in the United States. Preterm birth is defined as an infant born prior to 37 weeks gestation. Delivering prematurely is the single leading cause of infant deaths and the foremost source of long-term neurological disabilities in children. Studies have shown that it is imperative for a developing baby to remain in the mother's womb during the final weeks and months of pregnancy in order for many of the organ systems to fully grow.
"Pharmacy Advantage is honored to partner with Ther-Rx Corporation to reinforce the importance of dispensing FDA-approved fertility therapies," said Daniel P. Kus, RPh., Vice President of Pharmacy Advantage. "Our team is committed to assisting in access, tolerance and adherence to only the highest quality of medications for customers. Pharmacy Advantage's courteous and professional staff understands the excitement of bringing a new life into the world and strives to support patients each step of the way. With our high touch model of service, my team becomes not just a pharmacy but a trusted partner in the journey to expanding families."
About Ther-Rx Corporation
Since 1999, Ther-Rx Corporation has been dedicated to a single goal: Improving lives through the development and marketing of innovative specialty healthcare products. Even the most effective medications won't work if patients have difficulty taking them. Issues like convenience and tolerability often determine whether patients will consistently take the medications prescribed by their physicians. Using advanced drug-delivery technologies, Ther-Rx products provide advantages such as fast action, reduced dosing regimens and easy delivery of medications, all designed to increase patient convenience. By applying these advanced drug delivery technologies in patient-friendly ways, Ther-Rx seeks to deliver high patient satisfaction.
About Pharmacy Advantage
Pharmacy Advantage is a Michigan-based organization that provides comprehensive Medication Therapy Management Programs (MTM) to patients with acute and chronic conditions. Core programs offered include: Oncology, Hepatitis B and C, Multiple Sclerosis, Growth Hormone Deficiency, Fertility, Transplant, Rheumatoid Arthritis, Crohn's Disease and other Autoimmune Disorders. Incorporated specialty services: free prescription delivery, benefits investigation, financial assistance programs and disease specific clinical counseling. Our design encompasses systems to certify appropriate medication utilization, adherence, and routine preventative measures to limit adverse reactions. In light of persistent and confusing changes regarding the health care model, this highly-trained team continuously acts to increase customer satisfaction by means of furnishing paramount service with a personalized touch. Pharmacy Advantage: A healthy dose of compassion.
Learn more about Pharmacy Advantage, contact Aimee Sekmistrz, BSN, 248.525.2324; Aimee@PharmacyAdvantageRx.com or visit http://www.PharmacyAdvantageRx.com