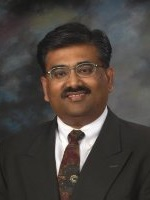 His operational experience and entrepreneurial vision make him the right choice to lead EBI MAP-Works to the next level as a data and analytics provider to the entire institution."
NEW YORK, NY (PRWEB) May 20, 2014
EBI MAP-Works a pioneer in student retention systems and program assessments for higher education, today announced that Mahendran Jawaharlal has joined the company as president to support the company's next phase of growth. Jawaharlal, an industry veteran, has over 30 years of leadership experience in the global higher education technology industry, making him an ideal fit for the position.
"Mahendran has an extraordinary level of experience in building solutions that make a real difference for institutions of higher education," said Troy Williams, President of Macmillan New Ventures. "Even more important, he has a keen vision for what's next. His operational experience and entrepreneurial vision make him the right choice to lead EBI MAP-Works to the next level as a data and analytics provider to the entire institution."
The increased international attention on graduation rates, institutional effectiveness, and transparency has focused attention on student retention rates and program performance. As a result, institutions are looking beyond the mere collection and display of performance and retention data to the need to gain true insights into the factors that contribute to each student's success.
"As a market leader, EBI MAP-Works has built a solid reputation for providing research-based solutions that help institutions improve the quality of their programs and student retention rates. I am excited to be joining at this critical growth phase," said Mahendran Jawaharlal. "Macmillan New Ventures has made significant investments in the future of EBI MAP-Works, just as the demand for our solutions and consulting services are expanding. Institutions are increasingly concerned about delivering value to the populations that they serve by improving rates of retention and student success. For the past 20 years, EBI MAP-Works' industry leadership and innovative solutions have made a positive impact on the institutions and students that they serve."
Prior to joining EBI MAP-Works as president, Jawaharlal was the COO of Campus Management Corp., where he contributed to the rapid growth of the company and was instrumental in the acquisition of Talisma®. He has over 30 years of experience in the global higher education space, and has a deep understanding of both the traditional and for-profit higher education spaces. His key strengths include building strong relationships with client institutions across the globe, facilitating mergers and acquisitions, and successfully growing companies — from early-stage development and beyond. Jawaharlal holds a BA degree from Monmouth College in Illinois and an MBA from Florida International University. He serves on the board of trustees of Monmouth College and on the boards of several software companies.
About EBI MAP-Works:
Since 1994, EBI MAP-Works has been collaborating with professional organizations to build a library of over 60 easy-to-use academic and student affairs assessments, all rooted in accreditation and professional standards and based upon principles of continuous improvement. The output of these assessments includes longitudinal data, the ability to benchmark against peer institutions, and dashboards that enable rapid identification of specific program issues and areas that need to be addressed first. The MAP-Works Student Retention System, originally developed in conjunction with Ball State University, combines predictive analytics and proprietary algorithms with student data—both historical and current—to provide a continuous cycle of communication across departments, visually informing faculty and staff of at-risk students, facilitating early intervention strategies and measurable results.
About Macmillan New Ventures:
Macmillan New Ventures discovers and develops innovative, proven technologies and new products that drive learning outcomes and engagement. Part of global media company Macmillan, the New Ventures division pushes the boundaries of where, when and how learning happens - teacher to student; student to teacher; and peer to peer.