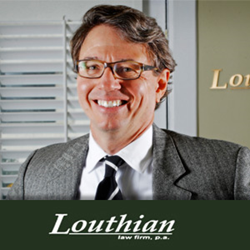 "It would be a good thing if car manufacturers were taking a proactive approach, issuing recalls before the defects caused accidents or injuries,"
Columbia, SC (PRWEB) May 20, 2014
On May 15, 2014, GM announced a series of recalls, affecting nearly 3 million vehicles in the United States and covering five different defects or possible malfunctions.
These recalls, added to the others earlier in 2014, mean the auto industry is well on its way to breaking a one-year record for recalls, according to a wire report from ABC News. The annual record was set in 2004, when 30.8 million vehicles were recalled.
"It would be a good thing if car manufacturers were taking a proactive approach, issuing recalls before the defects caused accidents or injuries," said Bert Louthian, a Columbia personal injury lawyer. "But one of these latest problems – brake light failures on some Chevrolets, Pontiacs and Saturns – caused 13 accidents. Not only that, GM had received more than 14,000 warranty claims for the brake light issue, going back to 2008. The recall will help prevent more injuries."
The latest recalls may intensify congressional scrutiny of automakers and safety regulators, begun this spring after GM recalled 2.6 million cars with faulty ignition switches. Referring to the failure of the National Highway Traffic Safety Administration (NHTSA) to address the defect before it caused the death of 13 people, Senator Jay Rockefeller, Chairman of the U.S. Senate Committee on Commerce, Science, and Transportation, said in April, "[I]t may be time to consider additional legislative approaches that could enable the agency to better achieve its critical mission of saving lives, preventing injuries and reducing vehicle-related crashes."
The May 15 recalls cover 2,440,524 Chevrolet Malibus (2004-2012), 2004-2007 (2004-2007), Pontiac G6s (2005-2010) and Saturn Auras (2007-2010) for tail lamp malfunctions; 111,889 Chevrolet Corvettes (2005-2007) for loss of low-beam head lamps; 140,067 Chevrolet Malibus (2014) for hydraulic brake booster malfunctions; 19,225 Cadillac CTS (2013-2014) for windshield wiper failures; and 477 full-size trucks (2014 and 2015) for a tie-rod defect.
"What would really be proactive," said Louthian, "is implementation of research and design procedures that would eliminate dangerous defects before the automakers put the parts to use on the production line. I understand GM has hired many more safety investigators, so we're hopeful that step will be the proverbial 'ounce of prevention.'"
If you were seriously injured in a car or truck accident while driving one of the vehicles included in the GM recalls – either the latest ones or the previous recalls – the Louthian Law Firm of Columbia, South Carolina, will assist you in filing a lawsuit for compensation.
About the Louthian Law Firm
Since 1959 the Louthian Law Firm, P.A., has been obtaining fair compensation for people injured in car, truck and motorcycle accidents. They also help South Carolina residents who have suffered from medical malpractice, faulty products and workplace injuries. The firm's office is located in the Marlboro Building, Suite 300, 1116 Blanding Street, Columbia, SC 29201 (local phone (803) 454-1200.