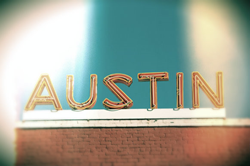 Los Angeles, CA (PRWEB) May 16, 2014
The Commercial Movers in Austin are well aware of the growing competition from new office movers in the area, and are therefore opening a new location in order to better serve clients with newer, more advanced services, and one of the most technologically, environmentally friendly fleets of moving trucks anywhere in the country.
Company spokesperson Tom Pinkus shed some light on the new location. "The new location in Austin is expected to give clients access to every service we provide around the country. Climate controlled storage facilities with triple-layered protection, environmentally friendly, fifty foot plus rigs, moving and packing services, IT moving, and everything else you'd expect. We're making sure our new locations are as contemporary as possible. Movers will even have access to 3D printers in order to create their own moving and packing supplies in transit if they run low."
The new location in Austin will be hiring movers who have a high level of experience, but also intends to put them through a rigorous training program in order to ensure they are well suited for the level of expectation that the company has for all its employees. In addition, the new employees will be given aptitude tests in order to better define their skills and natural abilities before being placed in positions and given assignments more appropriate to each individual. In this way they'll be able to better serve clients.
The Commercial Movers in Austin are employing a fleet of rigs that have only recently been tested in other locations around the country. These will come with augmented reality dashboards capable of using front and rear-mounted high definition cameras to scan the surrounding environment and help the driver at night or in adverse weather conditions. If rainfall is detected, the wipers automatically adjust to the appropriate level. If nightfall is detected, the lights will automatically adjust to the appropriate level. Other vehicles ahead of the rig will be highlighted on screen and the internal computer system will update the driver as to the speed and distance required, and how to maneuver out of the way. These are only a few features of the new moving trucks.
Company details are available at http://thecommercialmovers.com/. The Commercial Movers have stayed on top of the competition for over a decade, and are quickly moving ahead of other business and office moving companies all over the nation. Find more information in the regularly updated blog, or check out the home page in order to find a free, no obligation quote before scheduling a formal onsite visit.
Press Contact
Tom Pinkus
The Commercial Movers
(424) 238-2070