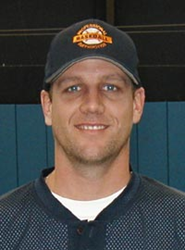 As coaches we're on this front lines of this problem...and we can be the ones who find the solution.
Upper Saddle River, NJ (PRWEB) May 19, 2014
Tommy John surgeries seem to be happening at an alarming rate in professional baseball, especially at the Major League level. But the problems start when pitchers are much younger.
The Baseball Health Network has been founded by Steve Hayward, a one-time Boston Red Sox pitching prospect who came up in the organization with former major leaguers Nomar Garciaparra, Trot Nixon & Lou Merloni. Steve has spent his post-playing career studying arm injuries - how they happen, how they can be avoided, and what to do when they happen. He has rehabbed dozens of athletes from Tommy John surgery and other arm ailments. One of his most recent players is Tommy LaStella, currently playing at the AAA level in the Atlanta Braves organization.
The Baseball Health Network is a national undertaking and has the likes of Dr. Christopher Ahmad (NY Yankees) and noted former major league pitching coach Leo Mazzone on staff. Steve has been in the operating room for operations performed by Dr. Ahmad and has then worked with patients to recover from surgery. His track record of getting players back from injury is outstanding.
Given his background as a professional pitcher, as well as his hands-on experience rehabbing injured players, Steve can speak with authority on the overuse of young arms, improper throwing techniques, myths surrounding Tommy John surgery (it's a fallacy that the surgery is the reason pitchers throw harder), and more.
He recently appeared on WFAN sports radio in New York City, discussing common causes of arm injuries and how young pitchers can stay healthy and in the game.
To arrange an interview with Steve Hayward, please contact Jim Monaghan at 201-760-8720 ext 107 or via email - jim(at)baseballhealthnetwork(dot)com.