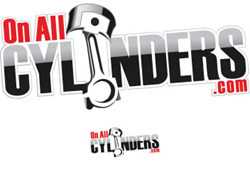 Tallmadage, OH (PRWEB) May 17, 2014
OnAllCylinders, Summit Racing's blog for all things hot rod, strapped a GoPro video camera to the Smokey's Dyno and Performance LS-powered BMW E30 to get some exclusive video of it running the ECTA standing mile event in early May. We also got the lowdown on the thrash Smokey's had to do to get the car ready for the event.
The East Coast Timing Associaton (ECTA) opened its 2014 land speed record season May 3-4 at Airborne Park in Wilimington, Ohio. Despite some rain and high crosswinds that made things a little (OK, a lot) dicey, competition in the standing was hot and heavy on Sunday. One of those competitors was Brandon Masidonski in the Smokey's Dyno and Performance Project GMW--a BMW E30 powered by a GM LSX engine. With some help from Trick Flow Specialties and Summit Racing, this little monster puts 560 horsepower to the rear wheels--and naturally aspirated at that.
Coming up for Smokey's and the GMW is a track day in early June at the legendary Mid-Ohio Sports Car Course near Columbus, Ohio. OnAllCylinders' video camera will be there too to show you how this German/American hot rod mashup handles the twisties.
SEE THE SMOKEY'S DYNO GMW STANDING MILE VIDEO AT ONALLCYLINDERS
Summit Racing Equipment
http://www.SummitRacing.com
1-800-230-3030