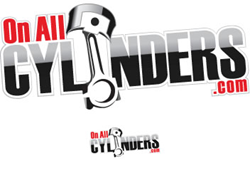 Tallmadge, OH (PRWEB) May 17, 2014
In this video available only at Summit Racing's OnAllCylinders automotive blog, Denny Terzich of ProRides shares his ultimate vision of his latest project, the Project X-BOX 1955 Chevy.
The video will also showcase some of the amazing work that's gone into the '55. Terzich utilized a crew of craftsmen from the Pittsburgh area to build the car.These guys do some amazing work, easily equal to anything done by the big boys in the business.
Project X-BOX promises to be the best car ProRides has ever built, which is saying something considering the other cars Terzich has done--cars like the Sick Seconds '69 Camaro that was crowned Quickest and Fastest Street Car in America at 2013's Hot Rod Drag Week in the hands of current owner Tom Bailey.
Project X-BOX features a Procharger-fed GM LSX supplied by Summit Racing, and will churn out 1,500 horsepower. The Tri-Five will sit on a custom Art Morrison Max G Chassis; it has a special five-link rear suspension that can be changed from a three-link rear for road racing to a two-link configuration for drag racing. The body alone has more than 100 separate modifications.
OnAllCylinders will be posting other Project X-BOX video interviews with members of the build team. They'll be sharing details of their contributions to the '55--and you'll only find them at OnAllCylinders.
See the exclusive project X-BOX Video at OnAllCylinders.
Summit Racing Equipment
http://www.SummitRacing.com
1-800-230-3030