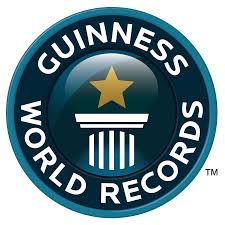 "I choose to be a lean mean racing machine and I am in my fifties!" Reynolds said.
Lincoln, Ne (PRWEB) May 27, 2014
Simply G Media Network announces the release of a new radio interview with Vi Millionaire and entrepreneur GJ Reynolds. Neil Haley, the Total Tutor and host of the Simply G Radio Show, chatted with Reynolds to find out more details on his plan to set a world record. The interview unveils Reynolds' plans, chances, and the reasons behind striving for this lofty new goal.
GJ Reynolds is an original founding member in the company ViSalus, now a 5 Star Ambassador, Vi Millionaire, and CEO of Simply G Media. He has written a book dubbed "The Playful and Powerful Warrior Within You," and holds the distinction of completing the Dale Brown Challenge by working out for over 950 days straight and counting.
Reynolds shared on the latest radio show that he keeps setting the bar high. As he thought about what his next challenge should be, he did research on how he could go about setting a new world record. A dedicated runner, he began searching for world records set on a treadmill and realized he could do it by running a minimum of 20 miles per hour for at least 6 seconds, in his age group.
In the interview, Reynolds also discussed how he would go about accomplishing this goal and what he would do to promote his efforts. He also shared details on the process for registering with Guinness, noting the processing time is 6-12 weeks.
In preparation for this challenge, Reynolds is currently training like a world-class athlete. He does leg trainings daily and speed work twice a week, and has noticeably increased his stride. His trainers and chiropractor specializes in working with athletes, and has helped him improve his speed and stride over time. All of this requires more effort and determination because Reynolds is 53 years old. Yes he is 53!
"I choose to be a lean mean racing machine and I am in my fifties!", Reynolds said.
The interview is now live and available for listening at http://simplyg.com/media/simplyg-radio/ For more information on GJ Reynolds, his mission, and his resources for entrepreneurial success, please visit http://www.simplyg.com.