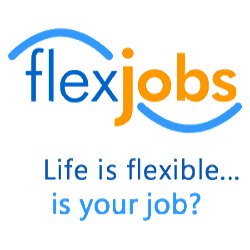 Boulder, CO (PRWEB) May 19, 2014
FlexJobs has identified the top states where job seekers are looking to find a job they can do from home or remotely. The job search site analyzed job seeker data from February, March, and April 2014 to determine which states had the most job seekers interested in working from home.
Based on that data, these 10 states have the most job seekers actively looking for remote jobs:
1. California
2. Texas
3. Florida
4. New York
5. Georgia
6. Virginia
7. Pennsylvania
8. Colorado
9. North Carolina
10. New Jersey
"We hear from professionals who are interested in telecommuting jobs in a wide variety of places across the country, and these top states reflect that," Sara Sutton Fell, CEO of FlexJobs, noted. "I actually would have suspected more rural states hoping to cast a wider net in the job hunt to top the list. California being a tech-oriented state makes sense as well though."
FlexJobs previously detailed the states that offered the most telecommuting jobs and seven out of the 10 states matched up with this list of locations where job seekers want to work from home. The three states with a disproportionate number of job seekers interested in telecommuting, compared to available telecommuting jobs, include Colorado, Illinois, and New Jersey.
The complete list of states with the most remote job opportunities includes:
1. California
2. Texas
3. New York
4. Florida
5. Illinois
6. Georgia
7. Pennsylvania
8. Virginia
9. North Carolina
10. Ohio
Sutton Fell noted that job seekers in other states shouldn't be discouraged from trying to find remote jobs. "There's actually good news for people who live in states other than the ones listed here. Nationwide telecommuting jobs are also available, so job seekers shouldn't let their geographic location limit their job search options. It's often the case that telecommuters wind up working for companies based in another state."
Commuter congestion and lifestyle contribute to the desire to work from home.
"I was missing out on spending time with my children, and in return, they were missing out on being able to do fun things with their friends outside of school," Brittney from Woodlands, Texas shared regarding the three hours she spent traveling to and from work before finding a remote job in project management with ADP. "The commute was exhausting. When I finally got home, I was crabby and tired and I didn't like the person I had become."
In addition to work-life balance, other factors affect reasons for looking for a virtual job.
"Our area in Virginia has been heavily affected by the government and military budget cuts, so local opportunities have been steadily dwindling," Lianne from Newport News, Virginia told FlexJobs in November after her husband found a telecommuting job at Oak Grove Technologies. "He got an offer that includes amazing benefits, a much better salary than our last positions, and it's a job he's absolutely capable of doing well."
For more information about the top states where people want a remote job, visit: http://www.flexjobs.com/blog/post/top-10-states-where-people-want-to-work-from-home/
About FlexJobs
FlexJobs is the leading online service for professionals seeking telecommuting, flexible schedule, part-time, and freelance jobs. With job listings in over 50 career categories and opportunities ranging from entry-level to executive, freelance to full-time, FlexJobs offers job seekers a safe, easy, and efficient way to find professional and legitimate flexible job listings. Having helped over a half million people in their job searches, FlexJobs has been featured on CNN, the Wall Street Journal, Forbes, and Good Morning America, among hundreds of other trusted media outlets and is a proud partner in the 1 Million for Work Flexibility initiative.