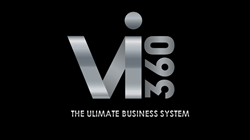 We have been able to generate revenue to the tune of 40 million dollars to the promoters in the Vi community.
Detroit, Mi (PRWEB) May 21, 2014
Neil Haley, The Total Tutor and host of the Simply G Radio show, recently interviewed Justin Call to find out more about Vi 360 – how it all started, the components that it includes, and its success in the market so far.
Justin Call has been involved in running call centers for 15 years, and has headed Global Support at ViSalus for 3 years. He defined a call center as a large office with people who are receiving calls from inbound customers, and also performing outbound calls. This group within ViSalus is referred to as the support team. He likened Vi 360 to a support team, focused on the back end.
"We call any problem orders, so they can get fixed," said Call. "So, when people call into the center, we will have a Challenge conversation. We will make an attempt to save that customer. In addition, we have an upsell, by helping ViSalus customers with their Challenge. We have been able to generate revenue to the tune of 40 million dollars to the promoters in the community."
Call also shared that his department actively obtains and qualifies leads for promoters. His ultimate goal with the center is to continue introducing new technology in order to improve efficiency. He aims to help the organization reach its fullest potential. Call also shared that ViSalus is not just limited to North America; it has also launched successfully in the UK, Germany, Austria, and – most recently – Ireland.
He went on to discuss his experience working closely with ViSalus 5 Star Ambassador GJ Reynolds and CEO of Simply G Media Network.
"He has a lot of energy – he's my accountability partner. I lost 51 pounds in 90 days, and GJ was a great support. He's been the partner that keeps me going," Call said. "He's also a great leader, and always running all over the globe. The influence he can bring to new markets is invaluable; he's been there since the beginning."
The interview is now live and available for listening at http://www.simplygmedia.com.