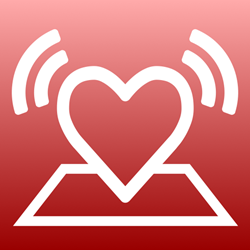 I had so much fun working with Giving Stage and we raised a lot of money for Women's Audio Mission! That felt GOOD! - Lia Rose
(PRWEB) May 20, 2014
San Francisco singer / songwriter Lia Rose performed on Giving Stage, a virtual benefit concert platform. More than 50 people tuned-in from around the globe to watch the performance. 70% of the proceeds will go to Women's Audio Mission (WAM), a San Francisco based, nonprofit organization dedicated to the advancement of women in music production and the recording arts.
"What a wonderful platform - connecting music lovers with music creators while funneling money into important causes... I had so much fun working with Giving Stage and we raised a lot of money for Women's Audio Mission! That felt GOOD!" - Lia Rose
Giving Stage has, for the first time, made paid live-streaming easy and affordable for the technophobic. Performances take just a few minutes to set up, and can be streamed from any device, including smart phones, tablets, and laptops. The platform handles every aspect of the payment process, including a seamless back-office integration for payouts to artists and charities.
What all of this means is that artists of any size can perform benefit concerts to a global audience to raise money for any cause they support. The show can happen from their studio, living room, or tour bus -- anywhere with a sufficiently fast internet connection.
Here is what everyone involved had to say:
"Giving Stage provided the venue and tools for us to raise enough money for Women's Audio Mission to provide audio training for one year and equipment to 12 underserved girls in the Bay Area through an incredible hour of music with Lia Rose with viewers tuning in all over the world! I can't think of a better way to raise money for causes than through shared love of music and I can't wait to produce more. Giving Stage will be my primary means of producing concerts from now on!" - Piper Payne, Coast Recorders
"Being able to share a great performance by Lia Rose in our recording studio with people from all over the world was so special and then to find out we raised enough money to train 12 more middle school girls in our programs, WOW! What a great night! This is a fantastic way to connect people to causes through music." Terri Winston, Women's Audio Mission