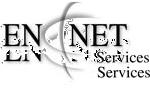 Frederick, MD (PRWEB) May 20, 2014
Kanguru Solutions is an industry leader providing hardware encrypted USB, secure portable storage devices, remote management applications, duplication equipment and more. Kanguru continues to develop cutting edge hardware encrypted USB solutions to help organizations world-wide meet their data protection, storage, and duplication needs.
This is the first year that Kanguru has presented these global awards. "For the last 5 years, Kanguru and En-Net have had an exceptionally tight relationship built on trust, mutual recognition of excellence…and plenty of good times," says Nate Cote, Executive Vice President. "We sincerely cherish this relationship and are really happy to see the continued growth and accolades you have been achieving."
"En-Net is honored to be receiving an award from such a valued partner as Kanguru," said Kyle Yost, Partner, En-Net Services. "We are proud of the trust that Kanguru has placed in En-Net and the partnership has been a cornerstone to our success."
En-Net Services is focused on providing public sector agencies and contractors with state-of-the-art solutions designed to enhance the security and efficiency of their information systems. En-Net Services offers complete hardware, software and cabling solutions, as well as full integration services. Established in 1996, En-Net Services has built long term relationships by pursuing one common goal: Provide high quality products and services at exceptional values with unparalleled customer service.
En-Net has also added the following services to its portfolio:
o Network / Wireless Assessments & Integration
o Security Assessments & Integration
o Cable Management / Wiring Design & Integration
o Data Center Design & Integration
o Power and Cooling Assessment/Design & Integration
We highly value the relationships with our manufacturing partners and our clients. Knowing that you are partnered with a strong and stable company will give you piece of mind when working with the En-Net family.