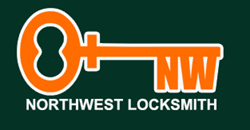 It's important to remember that service men and women and their families deal with the repercussions of military service throughout the year.
Portland,OR (PRWEB) May 20, 2014
Northwest Locksmith, a mobile locksmith in Portland, has pledged to donate a portion of its May revenue to the Returning Veterans Project as part of the company's year-round charitable giving campaign. The company is also offering customers a service discount and encouraging them to donate their savings to the Portland-based nonprofit organization. Yair Frenkel, owner of Northwest Locksmith, says he selected RVP in honor of Memorial Day and those who have died in military service.
"We have several individual military holidays and observances in the US, but it's important to remember that service men and women and their families deal with the repercussions of military service throughout the year, not just on those days," said Frenkel. "We're humbled by the dedication of our military and wanted to do something in honor of those who have made the ultimate sacrifice for their country. RVP does truly amazing work for troops and their families, before, during and after deployment."
Based in Portland, the Returning Veterans Project is a volunteer network of independent healthcare practitioners who have pledged to provide confidential, free services for current war veterans, those facing deployment or on leave and their families. The organization's mission is to provide support and healing in the aftermath of war zone service. Services include mental health, neuropathic medicine, chiropractic, acupuncture and message therapy and are offered in Oregon and Southwest Washington.
"Shortly after our growth and expansion into several new markets in 2013, we set out to identify local causes and service organizations. We've always been welcomed by the community wherever we've gone and wanted to find ways to thank and give back to our customers, while also helping deserving charities," explained Frenkel. "As individuals, as a company and as a part of the communities we serve, we believe it's important to shed the 'me first' mentality and support others that do the same."
Throughout May, Northwest Locksmith is offering a 10% discount on all its Portland locksmith services. To receive the discount, customers simply must mention Memorial Day or the Returning Veterans Project to their service technician. Frenkel says he hopes the gesture will inspire the Portland locksmith's customers to donate their savings to RVP or honor military men and women in their own unique way.
"We're not satisfied just to be an auto locksmith in Portland. We're going to continue to identify and try to raise awareness for organizations like the Returning Veterans Project, whenever we can. By nature of what we do, we typically have a pretty captive audience when we're helping our customers, so we're going to take advantage of that opportunity as much as they'll allow it. The response is usually positive."
Residents and business owners in need of emergency Portland locksmith services should call 503-536-7321. Northwest Locksmith's call center is monitored 24/7. General information about the company is available at http://www.locksmithnorthwest.com/. More information about the Returning Veterans Project is available at https://www.returningveterans.org/.
About Northwest Locksmith:
Founded in Boise, ID, in 2012, Northwest Locksmith provides comprehensive and affordable 24-hour locksmith services for all automotive, residential and commercial needs. Technicians are equipped with industry-leading training, cutting-edge equipment and extensive professional experience with all modern security systems. Northwest Locksmith is committed to providing a premium customer service experience on every call and offers 15-minute emergency response times.