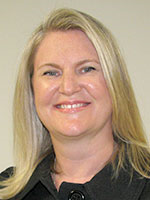 ABINGTON, PA (PRWEB) May 19, 2014
Abington Memorial Hospital is pleased to announce Dr. Colleen Gaughan has joined Abington Memorial Hospital as a thoracic surgeon. Dr. Gaughan specializes in the treatment of lung and esophageal cancer, tumors of the mediastinum, chest wall and trachea, as well as all benign conditions of the chest, lungs, esophagus, chest wall and mediastinum.
"Dr. Gaughan is an expert in the surgical treatment of lung and esophageal cancer and always works to find the right solution for her patients' health problems," said Kenric M. Murayama, MD, chairman, Department of Surgery, Abington Memorial Hospital.
A Philadelphia-area native, Dr. Gaughan studied medicine at Temple University School of Medicine and completed her residency in General Surgery at Temple University Hospital. From 2005 to 2007, she was a fellow in the prestigious Thoracic and Foregut Surgery program at the University of Southern California, specializing in esophageal cancer and diseases of the esophagus. She went on to complete a fellowship in cardiothoracic surgery at the University of Miami/Jackson Memorial Hospital. She is board certified in both general and thoracic surgery.
As a clinical investigator, Dr. Gaughan has been involved in the development of multiple medical devices for the treatment of gastroesophageal reflux disease (GERD) and innovative methods for staging gastrointestinal malignancies. She is a published author on the topics of thoracic malignancies, GERD, achalasia, and mentoring in surgical education.
For more information, visit our website, http://www.abingtonhealth.org or call 215-481-7462.
About Abington Memorial Hospital
Abington Memorial Hospital is a 665-bed, acute care teaching hospital with a medical staff of more than 1,100 physicians and more than 5,600 employees. These professionals provide medical care and health services to residents of Bucks, Montgomery and Philadelphia counties.
A regional provider, Abington Memorial Hospital has the only Level II accredited trauma center in Montgomery County and offers highly specialized services in cardiac care, cancer care, neurosciences, orthopaedics, home health and maternal/child health.
###