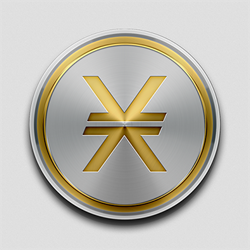 New York, NY (PRWEB) May 16, 2014
Tilmore Investments S.R.L., the company behind the first digital currency to be backed by precious metals, Nofiatcoin (XNF), has taken part in a market extension merger with Arcarius Global Capital (AGC), S.A. This united front will not only expand the companies' markets, but more importantly, it will formalize the alliance between the physical and digital assets that each of these respective companies produces. It is important to highlight that among others, AGC is a gold, precious metals and stones trading and mining company. "Any doubts or worries about where XNF will be acquiring its next batch of gold, will no longer be a problem for us", said Nofiatcoin's CEO in a statement.
Earlier this month the team behind Nofiatcoin announced that it had researched agricultural investments opportunities in the Dominican Republic with the intention of providing smart and diverse investment opportunities for its customers on the upcoming release of XNFTrading.com. This latest development marks a major milestone towards this goal. AGC is an international capital development, finance, and commodities trading company currently doing business in Africa, the Far East, and Latin America. In addition to gold mining, the company is involved in agricultural, oil and gas production, electrical power plants, and telecommunications projects, among others.
"This is truly a match made in heaven. Besides expanding our offering and markets, we are now literally sitting on top of a lot of gold. Our operations will now flow much easier as we will be able to have a stake in the entire process: mining, refining and minting. With Acarius Global, we now also have the investment options we want to start offering our clients this coming June," said Eddie Win, Nofiatcoin COO.
Among the many benefits Tilmore Investments is getting from this merger, the most beneficial for the Nofiatcoin project will be the undisclosed amount of Gold they are receiving, in addition to secured housing, storage, logistics and other related services support.
About the company:
Nofiatcoin | XNF is the first cryptocurrency to be backed by bullion, supported by a virtual exchange, which provides another way in and out of the digital currency world. The coin can be purchased via XNFTrading.com and it is currently traded on the Ripple Network. Tilmore Investments S.R.L., the company behind Nofiatcoin, is located in Punta Cana, Dominican Republic.