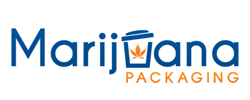 It could be cultivated, packaged and sold right here in Oklahoma, and our law would allow it to be transported to other states where it is legal.
Oklahoma City, Oklahoma (PRWEB) May 19, 2014
US News reports on the new marijuana reforms in Oklahoma and how they could reap a huge economic return for the state. Two initiatives are set to take to the ballot in November of this year. One would allow medical marijuana to be a taxable source of income for the state as well as a taxable export, while the other could outright legalize marijuana for the entire state, similar to the recreational laws in Colorado. "There is quiet, silent support, not only because our laws are ridiculous but because people either have used it or know someone who has, and all of the doomsday expectations just are not true," said state Sen. Connie Johnson, to US News sources.
"Oklahoma could be an agriculture state for marijuana," says Oklahoma City defense attorney David Slane, to US News. Slane who assisted in the writing of one of the initiatives along with Sen. Johnson, has been a leader for the pro-marijuana movement in Oklahoma and holds an optimistic stance that the medicine can be used to aid the state's economy. "Instead of just growing wheat, we could grow marijuana-it could be a real crop," says Slane. He went on to tell the news source that, "it could be cultivated, packaged and sold right here in Oklahoma, and our law would allow it to be transported to other states where it is legal."
The medical marijuana initiative supporters will begin collecting the required 155,216 signatures for ballot access on May 18th according to US News. If the legislation makes the ballot and wins, people would be able to possess 1 ounce of marijuana for personal use by adults 21 and older – or 1.5 ounces for doctor-approved medical use. Residents would also be permitted to grow up to 6 plants at home for personal use. The most revolutionary aspect of the proposed initiative would allow commercial farms in Oklahoma to export marijuana to states that have legalized it for medical and recreational use.
An A&A Packaging spokesperson says that, "further perpetuation of improved marijuana laws will not only help medical patients who are suffering, but will also help state economies that are struggling." A&A Packaging is an advocate and supporter of legalized medical marijuana a forerunner of marijuana dispensary packaging in both legalized medical and recreational markets.
A&A Packaging is the industry leader in bringing high quality medical marijuana containers, dispensary packaging, and a variety of certified child resistant products for all legal and medical marijuana dispensary businesses. They offer products at wholesale prices without compromising the compliance quality and state regulations of legalized states. To learn more about how A&A Packaging can help your dispensary business, please call (888) 315-2453 or visit their website at http://www.marijuanapackaging.com.
For additional information on Oklahoma's marijuana initiatives, visit the article published by US News on 5/8/2014:http://www.usnews.com/news/articles/2014/05/08/oklahoma-pot-legalization-cannabis-cash-crop