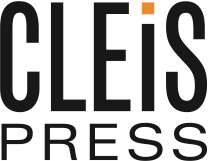 (PRWEB) May 19, 2014
The Lambda Literary Awards identify and celebrate the best lesbian, gay, bisexual and transgender books of the year and affirm that LGBT stories are part of the literature of the world. The 26th Annual Lambda Literary Awards Ceremony will be held in New York City on June 2, 2014.
Among the nominees this year are four Cleis Press titles. The Killer Wore Leather by Laura Antoniou (Cleis Press 2013) is nominated for Lesbian Mystery. Show-Offs edited by Richard Labonté (Cleis Press 2013) is nominated for Gay Erotica. Best Lesbian Erotica 2014 edited by Kathleen Warnock (Cleis Press 2014) and Wild Girls, Wild Nights edited by Sacchi Green (Cleis Press 2013) are both nominated for Lesbian Erotica.
Cleis Press publishes provocative, intelligent books across genres. Whether literary fiction, human rights, mystery, romance, erotica, LGBTQ studies, sex guides, pulp fiction, or memoir, you know that if it's outside the ordinary, it's Cleis Press.