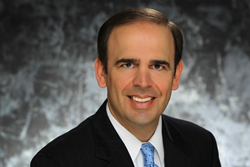 San Antonio, TX (PRWEB) May 20, 2014
Crosley Law Firm, P.C. is proud to announce that Mr. R. Andrew "Andy" Rodriguez, a member of the firm, has been named to the The National Trial Lawyers: Top 100 Trial Lawyers(Texas). The National Trial Lawyers: Top 100 is invitation-only and is comprised of the premier trial attorneys in each state. Membership is extended only to those attorneys that "demonstrate superior qualifications of leadership, reputation, influence, stature, and public profile." Prospective members are carefully screened, and criteria for membership include reputation among peers and the public, achievements as a trial lawyer, leadership and membership in other national and state trial lawyer organizations, and rankings and ratings by leading national evaluation organizations. Memberships are reviewed annually to assure that the organization is made up of only the best trial attorneys from each state.
About Andy Rodriguez
Mr. Rodriguez received his law degree in 1996 from Southern Methodist University's Dedman School of Law. A respected lawyer with extensive experience representing clients in personal injury, wrongful death, and medical malpractice cases, was also named as one of San Antonio's Top 25 Personal Injury Attorneys by the magazine S.A. Scene in 2013. He serves on the board of directors of the San Antonio Trial Lawyers Association, and is a member of the State Bar of Texas, the American Association for Justice, the Texas Trial Lawyers Association, and the San Antonio Bar Association.
About the Firm
Crosley Law Firm, P.C. is a professional corporation of trial lawyers focused on representing individuals and families in cases of serious personal injuries or wrongful death. They work as a team and devote their own personal efforts into each case to achieve the best legal results. Founding partner Tom Crosley was invited to The National Trial Lawyers: Top 100 in 2012.
If you'd like to learn more about this topic or schedule an interview with Andy Rodriguez, please call 877.535.4529 or email andy(at)crosleylaw(dot)com.