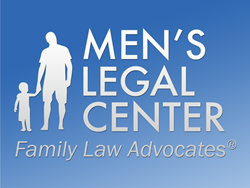 San Diego, California (PRWEB) May 20, 2014
The San Diego divorce lawyers at the Men's Legal Center have been representing clients facing legal issues relating to California family law for many years. The firm helps clients deal with problems including divorce, child support, child custody and visitation, and spousal support among others. The attorneys at the firm also help clients handle situations relating to domestic violence. The firm's members have been staying abreast of the news reports relating to the situation that unfolded between music mogul Jay-Z and his sister-in-law Solange. The firm would like to provide the public with an analysis of how this situation could be handled under California law.
According to a report published on May 20, 2014 by TMZ, Solange allegedly attacked Jay-Z, her brother-in-law, at the MET gala after-party in an elevator at the Standard Hotel, on the way down to the lobby. The elevator video on the TMZ website shows us what occurred in the elevator, and the situation has garnered much attention on social media websites and from news outlets across the country. If the individuals were not celebrities then it's quite possible that the situation would have blown over by now.
However, given the celebrity status of those involved, the public is aware of what allegedly happened. Given the situation, Jay-Z would have legal options under California law. One option would be for Jay-Z to request that the District Attorney file an assault and battery charge. The DA could take this step independently even without Jay-Z's consent. It is the State of California that prosecutes the crime not the victim.
In the opinion of the San Diego domestic violence lawyers at the Men's Legal Center, Jay-Z should at least file for a restraining order. Since Jay-Z is not married to Solange and she is only his sister-in-law, he will have to apply for what is known as a civil harassment restraining order and not a domestic violence restraining order. Just based on the tape, a judge in our opinion would likely grant Jay-Z what is known as a 'stay-away' order, requiring Solange to stay 100 yards away from Jay-Z at all times.
"Situations like the one involving Jay-Z and his sister-in-law occur more often than most people think," said Craig Candelore of the Men's Legal Center. "Men are often the victims of domestic and other types of physical abuse, but many do not report these incidents for several reasons. If nothing else, we hope that this alleged abuse will provide anyone who may have been attacked with an idea of what they can do to protect themselves," Candelore added.
About the Men's Legal Center
The Men's Legal Center is a law firm comprised of San Diego divorce lawyers who have been representing clients who have been facing California family law issues that include divorce, support controversies, property division questions and custody challenges. The firm also has attorneys on-hand who have extensive military experience and therefore provide representation to those who face military divorce issues and other family law situations while they are members of the military.