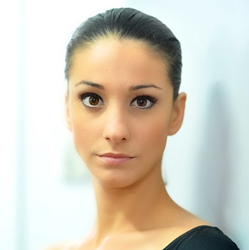 We spend ages toning and exercising our arms. Why not the eyes too?
(PRWEB) May 20, 2014
The Inner Strength Pilates director reveals a new eye strengthening exercise in her latest article Eye Exercise Video: Inner Strength Pilates and Barre. And, as the title suggests, the post contains a video, just over two minutes long, which shows Gollan carrying out and demonstrating the exercise for clients herself.
The easy to understand video, which is also available via YouTube, is entitled How to strengthen your Eye Sight with a Pilates Eye Exercise.
Gollan says she developed the exercise routine after being horrified at learning of the amount of time clients attending her classes spent in front of a computer.
"We actually have clients here at Inner Strength Pilates who stare at a computer all day long – that's around eight to ten hours in some cases," she says.
"Sitting in the one position for that length of time and focusing the eyes on a particular area (particularly a computer screen) isn't good for any area of the body, never mind just the eyes.
"However, the good news is that if you follow the instructions in this two minutes and two second video then you can practice the exercise at home or even in your office when the boss isn't looking.
"Then again, maybe you are the boss so do the exercise as often if you can to strengthen your eye muscles and maintain your eye sight. After all, you probably spend ages toning and exercising your arms, abdominals and legs etc. Why not your eyes too? They are just as important."
Gollan has already produced a series of Pilates and Barre exercise videos showing how to exercise the facial muscles and which are available to view on her website or via YouTube.
The new eye exercise she describes as very simple. It consists of placing one finger directly in front of the face and another finger at a distance.
First off the individual attempting the exercise should focus on the nearest finger. If done correctly this should result in 'two back fingers' appearing. Next, focus on the other finger. This time the nearest fingers should appear twice in vision. Do this several times so that the vision changes from the closest finger to the finger farthest away, back and forth, around 20 times.
As well as being carried out with two fingers the exercise can also be performed using familiar objects in the home or office.
To learn more Pilates and Barre exercises both for the face and the body as a whole then take a look at the Inner Strength Pilates website right here. The leading Australian company operates in Adelaide's King William Road area where it currently boasts five studios, run by Tamara and her team of qualified Pilates instructors.
A schedule of classes can be found on the website and places booked online. Further questions on the exercise routine and what is involved are answered on the site's FAQ page while a live chat feature offers instantaneous communication.