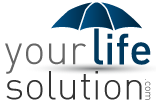 Chicago, IL (PRWEB) May 17, 2014
YourLifeSolution.com, a website which allows consumers to instantly view their own life insurance quotes online, is today publishing a strategy that allows individuals to transfer business interests to their family members without utilizing a commercial loan. "The method to do this involves issuing what is called a 'private annuity'. For example, suppose a parent wants to sell a corporation with a $5,000,000 fair market value to one of their family members, and the purchasee in this scenario does not have the capital nor the credit to purchase the company. The parent can bypass this issue by forming a private annuity which would allow the child to pay only a marginal percentage of the total purchase price, in many cases 5% or slightly less, per year until the time the parent dies. In effect, this allows the purchasing family member to take ownership of a valuable enterprise without having the credit available. This transaction, when done properly, generates no estate taxes upon death, no gift taxes during the seller's life, and is generally mutually beneficial," said Eric Smith, the founder of YourLifeSolution.com.
YourLifeSolution.com's future plans involve creating estate planning and business succession tutorials in an aim to help consumers make more intelligent financial decisions.
Those interested in more information about life insurance quotes or generating a tax-free retirement income are encouraged to visit YourLifeSolution.com, or call Eric Smith at 888.374.2764.