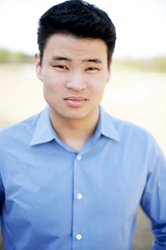 Bad is bold, so good must be bolder.
Atlanta, GA. (PRWEB) May 17, 2014
Actors, Models and Talent for Christ is opening their doors for aspiring talent to audition at the AMTC Atlanta office in Marietta, GA. The free-of-charge auditions are available at 2 p.m. and 6 p.m. and are open to performers from ages four and up.
The one-day auditions will be hosted by Adam She, president of AMTC. Adam is an international Christian leader who believes that the media industry is one of the most important mission fields today. He speaks on the importance of God's stars, "Bad is bold, so good must be bolder. It's time for God's stars to stand up on the stages of film, fashion, music and theater, and in sports—to present positive role models that people can follow." Adam is excited to see AMTC stars and success stories move into prominent positions within the arts, entertainment and media.
AMTC exists to provide a unique and educational experience for a community of performers who wish to become positive role models in film, fashion and dance. 'The Bridge' is AMTC's training program that performers take part in after passing an audition. With over 75 coaches, 'The Bridge' provides students with professional training specific to their individual gifts and passions. After training, all performers attend the SHINE Conference, where they are connected with 50 to 100 top media scouts and executives. SHINE also gives performers knowledge of the industry, providing over 40 VIP seminars during the six-day event.
For the past 30 years, AMTC has been searching the country for aspiring talent, being used as a launching pad for hundreds of performers. In 2012, the organization became a nonprofit ministry with a renewed mission: "greater dedication to performers who are called to be positive role models in the industry, ultimately shining for God."
In the entertainment industry, bad is bold. Therefore, good has to be bolder. Those that feel a calling to join with the mission of AMTC are asked to GO—GIVE—GLORY to God.
Actors, Models and Talent for Christ Atlanta auditions will be held at AMTC Atlanta, 2000 Powers Ferry Rd., SE. Suite 1-1A, Marietta, GA 30067 at 2 p.m. and 6 p.m. To sign up, please visit http://www.amtcaudition.com or call 1.800.STAR.420. To receive regular news and updates, follow AMTC on Facebook and Twitter.