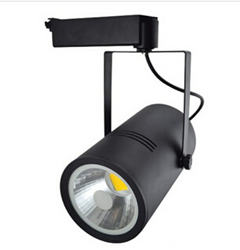 (PRWEB) May 18, 2014
COBLights.com, one of the most distinguished led track lighting manufacturers, has announced its new range of 20W COB Track Lights. Now, all these new items are offered at low rates, up to 30 percent off. The special offer will last from today until June 03, 2014.
The company's sales representative states, "We are happy to release our new versions of 20W COB Track Lights. I have confidence in the new range. Please note that the special offer will be valid until June 03. If you are interested in the cheap 20W COB Track Lights, please visit our online shop as soon as you can."
The affordable 20W COB Track Lights will certainly sell well both at home and abroad. The current sale will save customers thousands of dollars. All these discounted track lights are in stock and ready to ship.
In the future, COBLights.com will continue to make affordable lighting products for worldwide customers. Most of its products are popular in the current market. That is why the firm decided to make the new 20W COB Track Light collection and launch the current special offer. At the moment, it is selling a great variety of quality lighting products, all of which are well designed experienced workers.
About COBLights.com
COBLights.com is a famous company of high quality COB products. The company insists that COB LED products are more suitable than conventional LED packages when it comes to various lighting applications. All its items are featured with great power density, efficient heat dissipation, small space requirement and high performance. It wants to make online shopping more convenient and economical for worldwide clients.
For more information about its affordable items, customers can visit: http://www.COBLights.com/.