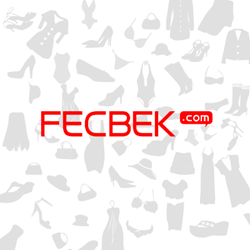 (PRWEB) May 18, 2014
Recently, Fecbek.com has released its new collection of cool sunglasses. Now, the new collection of 2014 sunglasses from Fecbek.com are on sale with a 25% discount. Anyone who places an order above $350 can get an extra discount.
Sunglasses are very popular in the summer. The fashion glasses for women and men from Fecbek.com are all designed according to the latest fashion trends. The experts of Fecbek.com are happy to share their experience with customers.
Sunglasses for Driving
When people drive in the summer, the sun shines on the road or on the engine cover. As a result, drivers can't see for a long time. If people drive for a long time, sunglasses with light color are good for safe driving.
Sunglasses for Beach and Shore
The lens or packing of Fecbek.com's sunglasses are marked with UV400, "100% anti ultraviolet radiation." Fecbek.com prides itself on its fantastic range of designer glasses and sunglasses. The business presents a fantastic online shopping experience of brand name designer glasses and sunglasses.
About Fecbek.com
Fecbek.com is a leading online retail and wholesale store specializing in selling clothing, shoes, bags, wedding and occasion dresses, Cosplay, costumes and beauty products. With a wide selection of products at a low price, the company has been universally recognized for honesty, high efficiency and thoughtful services; it has built a long-term relationship with many customers.