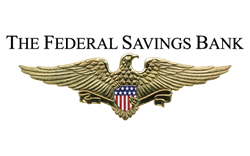 The share of participants who said rates would decrease over the next year rose to 7 percent from 3 percent.
Chicago, IL (PRWEB) May 17, 2014
The Federal Savings Bank is pleased to share that Americans are still optimistic about the housing market, according to Fannie Mae's April 2014 National Housing Survey.
Since the government-sponsored enterprise's previous housing survey, consumer sentiment has not declined. The survey, which is conducted via telephone interviews of 1,000 respondents, found that 42 percent of participants believe now is a good time to sell, representing an all-time high and marking the third consecutive month of gains for this metric. In regard to those making a new home purchase, 69 percent of respondents said now is a viable time to buy, consistent with the previous survey's findings.
"Our April survey results suggest that consumer confidence is moving in a positive direction," said Doug Duncan, Fannie Mae senior vice president and chief economist. "Consumer attitudes about the current home selling environment have improved and now are at the most favorable level we've seen in the survey's four-year history."
The Federal Savings Bank does not find it not surprising that consumers believe now is a good time to sell, especially given that the average 12-month home price change expectation rose 2.9 percent compared to the previous month. Additionally, the proportion of respondents who expect prices to increase over the next year went up to 50 percent, while the share of those expecting prices to decrease was unchanged at 5 percent.
Increasing confidence for buyers
The Federal Savings Bank highlights while the share of participants who believe now is a good time to buy held steady, other survey metrics related to home buying were positive as well. For example, the portion of respondents who predict mortgage rates will increase during the next 12 months went down to 52 percent from 54 percent the previous month. Furthermore, the share of participants who said rates would decrease over the next year rose to 7 percent from 3 percent, indicating that more consumers think there will be low cost mortgage options well into 2015.
However, the share of respondents who said it would be easy to get a mortgage dropped 7 percentage points, falling to 45 percent from 52 percent.
Faith in the economy holds steady
In regard to economic factors, 35 percent of respondents said the economy is on the right track, up 2 percentage points from the previous survey. The April 2014 Consumer Confidence Survey by the Conference Board found that while consumer sentiment slipped a bit during the month, long-term expectations remained positive, indicating that Americans believe the economy is moving in the right direction in the long run.
This is further evidenced by the decrease in the share of Fannie Mae survey respondents who said their household income is slightly lower than it was 12 months ago, which dropped to 12 percent from 14 percent the previous month. As employment figures continue to improve, the housing market is slated for future gains.
"Consistent with Friday's upbeat jobs report, concern about job loss among employed consumers also has hit a record survey low," Duncan said. "These results are in line with our expectations for increased housing activity and gradual strengthening of the housing market going into the spring and summer selling season."
For information about how you can get financing to purchase a new home, contact The Federal Savings Bank, a veteran owned bank.