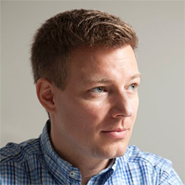 "No better feeling than giving a student entry a perfect 10 while leaving many pros with 1's"
Louisville, KY (PRWEB) May 19, 2014
The 44th Annual Creativity International Media and Interactive Judging Session was conducted online, over a twenty one-day period.
The Jury, consisting of digital and media experts from the USA, Sweden, Romania, and Australia. They viewed and scored every entry within their medium ensuring that all the work was judged equally. They concluded with final discussions to determine the Best in Show selections from both the Professional and Student divisions. It is not mandatory for a Jury to select a Best in Show winners.
Kathleen Ritchie, Director of Creativity Awards stated, "This year's Jury worked diligently, donating their time - nights and weekends - to be sure all entries were given their due consideration. The results reflect the Jury's consideration of use of message integrated with dynamic creative including visual and technical elements."
Some jury comments were:
"This is a great project!"
"Very clever way to use the FB-data!"
"Only two thirds of the hundreds of entries submitted were selected for an award this year - that attests to the strength of competition and the quality of entries being submitted from around the world," Kathleen said.
Best in Show, Professional was awarded to Artplan from Brazil for their Online Advertising entry titled "Classicals Behind the Classics." Created for the Brazilian Symphony Orchestra, it introduced a new audience to classical music.
Best in Show, Student was awarded to a school in South Korea - Mr. Young-Jo Kim at The University of Suwon for an Integrated Campaign entry titled "Saved by Helmet." It encourages the use of safety helmets in snow sports by using today's "selfie" culture.
A complete list of winning agencies can be found on the Creativity Awards site. Top award winners will be featured on the site beginning in July. All winners can be viewed on the new Creativity Awards App available in the App Store for the iPad.
The 44th Creativity International Print and Packaging Awards will be accepting entries beginning June 9, 2014.
About Creativity International Awards
The purpose and core existence of Creativity remains unchanged since its creation by Art Direction Magazine in 1970 ~ award and recognize great design from around the world. Creativity International Awards is one of the longest running, independent advertising and graphic design competitions. Open to both students and professionals from around the world Creativity International Awards is judged by a rotating panel of advertising and design professionals who volunteer their time and knowledge without personal agenda or bias.
Creativity strives to be a self-promotion vehicle for the savvy designer or marketer - winners receive certificates, press releases, free icons and self-promotion tools, are featured online and in an app and top tier winners are featured in the traveling exhibit that appears at prominent design conferences and events around the world. Creativity International Awards follows all guidelines for ethical contests recommended by the Graphic Artists Guild. The Creativity International Awards is currently based in Louisville, KY and is a privately held company.