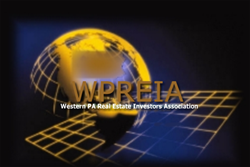 Pittsburgh, PA (PRWEB) May 19, 2014
Tuesday, May 20th is the date for the monthly meeting of the Pittsburgh Real Estate Investors Association. The Pittsburgh REIA is a club dedicated to investor education; membership is open to anyone.
The Pittsburgh Real Estate Investors Association is comprised of real estate investors and individuals who wish to learn how to make money with real estate investing techniques. The group holds one main meeting per month. This meeting is always held on the third Tuesday of the month. The doors open at 6:30 p.m. and the meeting ends around 9:00 p.m. Meetings are held at the Greater Pittsburgh Masonic Center in the North Hills of Pittsburgh.
The main meeting is built around one or two blocks of educational content. This month, the main topic will be sheriff sale opportunities, and how the Allegheny County sheriff sale process works. A veteran real estate investor will be teaching the class. The presentation will guide students through the entire sale process, starting with property evaluation. At the conclusion of the class, attendees will gain a familiarity with the sheriff sale process as it exists in Allegheny County.
A number of additional topics will be discussed during this meeting. These topics include how IRA holders can partner with real estate investors to make money tax free, building a buyers list for wholesalers, and how crowd funding can be used in real estate investing.
The future schedule for main meeting topics is very diverse. Already on the schedule for 2014 are classes in buying houses with no money, creative financing techniques, improving cash flow as a landlord, how to raise private money, buying defaulted notes, building a business, a mock eviction trial, and using social media to find real estate deals.
In addition to the monthly meetings, Pittsburgh REIA members have access to a number of sub-group meetings throughout the month. These sub-groups expand learning opportunities into a variety of niche investment opportunities. Some of the more popular sub-groups are the commercial real estate group, the wholesalers group, the private mentoring group, the landlord group, and the cash flow group. There are a number of other special interest groups, and the roster of sub-groups is only limited by the creativity of the membership.
Club members are also entitled discounts at many local and national service providers. Companies like Home Depot, Lowes, Sears, Sherwin Williams, and Office Max provide valuable discounts to club members.
Novice real estate investors can test the waters at no cost. The club produces a weekly newsletter which is delivered via email to anyone who wants it. People who are interested in learning how to use real estate investing techniques as a gateway to financial freedom are encouraged to attend a group function. First time guests are welcome to attend this event for free. Visit PittsburghREIA.com for more information.