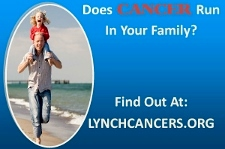 Today, we live.
Las Vegas, Nevada (PRWEB) May 17, 2014
Nineteen year old Stephen Sutton, of the UK, passed away on May 14th, 2014, after battling the metastases of colorectal cancer he incurred approximately four years ago, at the age of fifteen.
Sutton had become an icon with the incredible courage and strength he exhibited to look past adversity and reach out, with an outpouring of concern, to other young cancer survivors. Believing nothing was impossible, he served as an inspiration to many with his endless energy in raising funding for your cancer patients and in promoting public awareness of colorectal cancer.
"We, at Lynch Syndrome International, share the world's grief, vowing to uphold his legacy of living each moment of life, coupled with a positive attitude and leaving something behind to make the world a better place than the one he entered. We share his dedication toward serving others who travel along the same paths of our families. We share the hope expressed by him and his family. Our hearts are with them during this very difficult time of loss. He was an extraordinary young man," announced Linda Bruzzone, President of Lynch Syndrome International.
Stephen was affected by the "not so rare" condition called Lynch syndrome, which is estimated by geneticists to affect as many as 800,000 persons in the U.S. alone. The tragedy is less than ten percent of persons affected have yet to be diagnosed.
As so many others with LS, Stephen wasn't diagnosed with cancer until it had spun out of control at age fifteen, plummeting him into the cancer world and requiring an extensive four year fight for his life...one he eventually lost.
In the days prior to his death, Stephen expressed anger toward the physician who despite being told of the high risk for colorectal cancer due to the family history of Lynch syndrome, sent him home with laxatives, instead of ruling out colorectal cancer.
The misconception shared by many medical professionals that Lynch syndrome is rare and the colorectal cancer, which often presents as a result of it, and only affects those who are old, plays heavily into the rationalization and minimization of the existence of Lynch cancers in the young, Bruzzone explained.
Lynch syndrome is a hereditary condition, created by a defective mismatch repair gene, one which is ordinarily charged with repairing errors in DNA replication. Mismatch repair genes ordinarily correct the spelling errors in DNA. However, if one is defective, it doesn't function correctly. Eventually, this will lead to an uncontrolled cell growth and tumor formation.
The end result is a very high lifetime risk of 82% of contracting colorectal cancer, 60% of contracting endometrial cancer, and a much higher than average risk of contracting bladder, gastric, ovarian, and kidney cancers as well as a host of other often aggressive cancers, at a younger than average age. Known treatments of the cancers work for some individuals and don't work for others, as there is no certain treatment for all and there is currently no intervention.
The closest thing to a cure for Lynch syndrome is diagnosis through genetic testing, prior to getting cancer. After thorough assessment of family history and subsequent genetic testing, followed by a lifelong intense, regular screening process, in which often the detection of growths, polyps, tumors, inflammation and other anomalies occurs which are frequently removed or treated before becoming life threatening.
Voluntary treatment to remove vulnerable women's organs occurs following childbirth years, and offers hope as diagnosis of these organs is often difficult due to marginally effective cancer markers, designed for detecting ovarian and endometrial cancers.
"Six years ago, when our organization was founded, less than five percent of physicians knew of LS," stated Linda Bruzzone, President of Lynch Syndrome International, the first nonprofit organization formed in the U.S., which was dedicated solely toward the hereditary cancers of Lynch syndrome. "We would exhibit at medical conferences and only a handful of physicians had heard of it. Today, after five years of unleashing volunteers into the communities to introduce Lynch syndrome to medical professionals, between 30% - 40% of medical professionals are now aware of the syndrome."
"Considering genetic testing and genetic counseling has been in existence since 1993, and very few people had been diagnosed prior to 2008, today's observations are a major victory. With all of us working together, we can and do make a difference in the lives of many.."
"Medical professional education, coupled with public awareness and public resources for genetic testing, is absolutely essential to the survival of our families," Bruzzone said as she advised Lynch Syndrome International, working with Creighton University Health Sciences Continuing Education, is sponsoring a unique, one day, comprehensive educational program in Orlando, taught by world experts and offering CME credits in Florida, on June 21, 2014. Presenters will include the world's experts, including Dr. Henry T. Lynch, the co-founder of Lynch syndrome.
"Patients will be learning how to protect themselves and their families, alongside physicians, nurses and genetic counselors," she relayed. "We're building bridges, not walls, and encouraging everyone to step up to the plate, learn about Lynch syndrome and work together in caring for our families. One day, the Stephen Suttons, and the many other young people under the age of thirty-five, lost in the United States every year, will be able to live."
"Prevention is paramount. Just think, my children and grandchildren will most likely never have to experience a serious cancer, like us and the generations who came before us…not if they are genetically tested and monitored regularly, " Bruzzone elaborated. "Hope for the future is incredible. Yesterday, family members died. Today, we live."
"One thing is for certain," Bruzzone assured. "The spirit of Stephen Sutton will be alive and well, in Orlando, on that day."
For more information on the Lynch Syndrome International Conference and Family Reunion to be held in Orlando, Florida on June 21, 2014, or to register to attend, visit http://www.lynchcancers.org and follow the links.