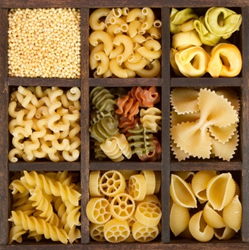 In patients with gluten sensitivity, they might find relief from their symptoms by eliminating gluten from their diet. -Dr. Murali Jatla
Austin, TX (PRWEB) May 19, 2014
There is a clear distinction between Celiac disease and gluten sensitivity. Celiac disease is a digestive disease that damages the small intestine and interferes with absorption of nutrients from food. People who have celiac disease cannot tolerate gluten, a protein in wheat, rye, and barley.
When people with celiac disease eat foods or use products containing gluten, their immune system responds by damaging or destroying villi—the tiny, fingerlike protrusions lining the small intestine. Villi normally allow nutrients from food to be absorbed through the walls of the small intestine into the bloodstream. Without healthy villi a person becomes malnourished, no matter how much food one eats.
Dr. Marta Katalenas, pediatrician in Austin, Texas and author of the "Step Up Diet" interviewed Celiac disease expert Dr. Murali Jatla, a Pediatric Gastroenterologist and Associate Professor of Pediatrics at Texas A&M Health Science Center College of Medicine in College Station, Texas. He is also the Director of the Division of Sub-specialty Pediatrics for McLane's Children Hospital with Scott and White in Temple, Texas.
According to Dr. Jatla, Celiac disease is usually found in someone who has inflammation of the small intestine or a high level of antibodies associated with Celiac disease. Those symptoms are found when the patient has blood work taken and an endoscopic biopsy is performed. "Often the inflammation goes away if someone takes gluten out of their diet," says Dr. Jatla.
"In a person with gluten sensitivity, gluten may upset the stomach but there will be no inflammation. In patients with gluten sensitivity, they might find relief from their symptoms by eliminating gluten from their diet," said Dr. Jatla.
Before testing a gluten-free diet as a cure for Celiac disease, the patient must visit a doctor to rule out all other possibilities. According to Dr. Jatla, if a patient goes to the doctor after eliminating gluten from their diet, the doctor should advise the patient to add gluten back into their diet in order to trigger symptoms again.
Dr. Jatla stresses that a gluten-free diet should not be taken lightly. It is a serious decision and a primary care doctor should screen for Celiac disease before removing gluten from a person's diet.
The full interview with Dr. Jatla and more facts about how to tell the difference between Celiac disease and gluten sensitivity can be found at http://www.pediatriccenterofroundrock.com.
About Dr. Katalenas
Dr. Marta Katalenas is a board certified pediatrician and owner of the Pediatric Center of Round Rock. She is a public speaker and author of the book "The Step Up Diet: From Scratch… The Quality, Quantity, and Timing Solution to Childhood Obesity", a guide to healthy cooking and eating for busy families.