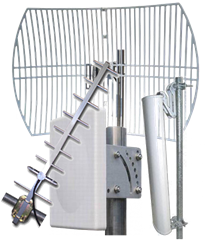 (PRWEB) May 18, 2014
Recently, Excel-Wireless.com, a famous online supplier that offers many kinds of wireless communication systems, has revealed its latest collection of UHF Antennas. Furthermore, the company has launched a special offer on these brand new Antennas. In this promotion, all customers can get a discounted rate, up to 30% off.
According to the company's sales representative, an antenna is an electrical device that can convert electric power into radio waves, and vice versa. The new UHF Antennas offered by Excel-Wireless.com are made from high quality materials. They can be used in many systems: broadcast television, two-way radio, radio broadcasting, communications receivers, radar, cell phones, garage door openers, wireless microphones and so on.
He says happily, "We are excited to announce our new UHF Antenna range. The special offer is launched to bring real benefits for worldwide clients. As one of the leading suppliers, Excel-Wireless.com is making full efforts to help worldwide distributors to get wonderful UHF Antennas at affordable prices. The promotion will last no more than three weeks. Those who are interested in our items should visit our website as soon as possible."
All the company's UHF Antennas are specially made for clients who are looking for quality products. Also, Excel-Wireless.com has updated its product category with the newest information about its products and service.
About Excel-Wireless.com
Excel-Wireless.com is a leading global supplier of cellular amplification and wireless communication systems with a focus on cell phone boosters. The business has many years of experience in the industry with a trackable record that it has cooperated with many companies, universities, military and government agencies and communities in all sizes around the world. For more detailed information of the company and its new products, please visit: http://www.excel-wireless.com/.