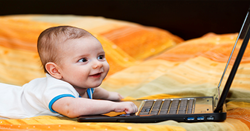 Peter Turco draws on his experience and gives us valuable insights on how to discuss cyberbullying with children and adults.
London, UK (PRWEB) May 23, 2014
What is a Cyberbullying video? Are cyberbullying videos helpful or hurtful and how to talk to children about cyberbullying? All are questions answered in today's exclusive interview with Peter Turco on The Cyberbullying Video.
In This interview, NoBullying.com Founder Ciaran Connolly talks to Peter Turco on all things related to the cyberbullying video and cyberbullying in general.
With 22 years in practice, Peter Turco has worked with a variety of issues, with emphasis on an analytic and insight-oriented work designed to instill better understanding, an expansive self-belief and effective means of dealing with symptoms, conflicts, work and relationship stress. His treatment is interactive and highly individualized. His specialty approaches include psychodynamic psychotherapy, interpersonal and relational therapy, couples therapy, group therapy, trauma treatment, co-occurring disorders, anger management, occupational counseling and hypnotherapy.
On how cyberbullying happens, Turco said "I have patients [who] come here and…sit across from me and read back a text that someone sent to them, a wife, a husband, a boss or someone they can't stand and the dynamic there is that in the text message, you can essentially be very harsh, be very cruel, drop a bomb and not be accountable for it. It reminds me of someone dropping a bomb from 3000 feet up and not even being able to be seen afterwards because you are not there to confront that person."
He says on the effects of cyberbullying "Some of these things can happen and what it can bring about online when people post adverse things or lies. You even hear people feeling very hurt when someone has 'unfriended' them on Facebook you know. That's like a new term of "It's a slap on your face. I'm just going to turn my back on you forever. I'm unfriending you quick. You are out of my life". It's another way of bullying in a sense of certainly of being hurtful."
Macartan Mulligan, Co-Founder of NoBullying.com, said "Peter Turco draws on his experience and gives us valuable insights on how to discuss cyberbullying with children and adults as well as how to tackle bullying in school as well as all sorts of emotional harassment."
He added that parents and teachers should make a point to educate the younger generations about the sad outcome of bullying online and offline. According to Mulligan, it is quite imperative to press for more firm laws condemning all acts of bullying and harassment.
NoBullying.com features many pages dedicated to parents, teens, teachers, health professionals as well as posts related to cyber safety and the latest news about law making concerning curbing Bullying worldwide as well as inspirational Bullying Poems and famous Bullying Quotes.
The website regularly updates its bullying statistics and cyber bullying statistics as it is essential to understand how widespread the bullying epidemic is. It also regularly runs cyber bullying surveys and questionnaires to get recent updated statistics on everything related to cyberbullying.
He also added that anyone suffering from bullying in any form or way can always find advice and help on the NoBullying website – but if anyone is suffering from severe bullying or cyber bullying, the best thing is to talk to someone locally – a parent, teacher or local organization that has been set up to help with specialized councilors to deal with this topic.