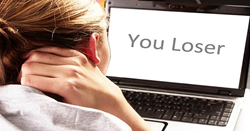 Laura Van Schaick-Harman discusses the epidemic of cyber bullying and the need for online safety perfectly.
London, UK (PRWEB) May 28, 2014
Discovering online safety is essential for someone living and parenting children in today's world. Cyber safety and Internet safety are important topics that are discussed in today's exclusive interview with Dr. Laura Van Schaick-Harman on Online Safety.
In this interview, NoBullying.com Founder Ciaran Connolly talks to Dr. Laura Van Schaick-Harman on Online Safety for parents and teens and how to discuss the issues of online safety with students.
Dr. Laura Van Schaick-Harman has experience working with the following speciality areas: autism, anxiety, depression, parent training, behavior management, social skills training, learning disabilities, school problems, transitioning to college, academic support (test taking strategies, study skills, time management, organization), tutoring (Regents Exams, SAT Prep, High School Courses), ADHD, intellectual disabilities and college advising.
Laura mentions the fact that the prospective on online bullying and school bullying has improved dramatically but "So, I definitely think that that situation has improved but there are a lot of areas, especially in schools, that I think need improvement as well. Bullying doesn't just stop at school. It happens in the workplace, it can happen in so many different scenarios that is very interesting to me. I don't have much experience with the "I/O Psych" side of it but I just heard and a lot of research says that bullying is kind of all around."
As for bullies and online safety, Laura says, "I have seen that on the level that it is just hurtful and hard to solve a problem which makes it stressful and when that happens with some of the kids that I have seen, it is hard for them to function during their school day because they are so consumed and worried about what is going on with them with bullies or even their friends who are acting as bullies."
As for how parents should discuss bullying and online safety with children, Laura says, "The severity of the long term problems will vary for anybody. That's why it is really important to seek professional help if needed and for families to communicate safety and love for their children and educate them about being assertive, about problem solving and about healthy friendships."
She added, "Parents are like probably the most important influence on their child. The school is very important, friends are very important depending on the developmental stage of the child and adolescents."
Macartan Mulligan, Co-Founder of NoBullying.com, said, "Laura Van Schaick-Harman discusses the epidemic of cyber bullying and the need for online safety perfectly. Her help is quite valued for understanding how everyone should reach the maximum level of online safety and cyber safety."
He added that parents and teachers should make a point to educate the younger generations about the sad outcome of bullying online and offline. According to Mulligan, it is quite imperative to press for more firm laws condemning all acts of bullying and harassment.
NoBullying.com features many pages dedicated to parents, teens, teachers, health professionals as well as posts related to cyber safety and the latest news about law making concerning curbing Bullying worldwide as well as inspirational Bullying Poems and famous Bullying Quotes.
The website regularly updates its bullying statistics and cyber bullying statistics as it is essential to understand how widespread the bullying epidemic is. It also regularly runs cyber bullying surveys and questionnaires to get recent updated statistics on everything related to cyberbullying.
He also added that anyone suffering from bullying in any form or way can always find advice and help on the NoBullying website – but if anyone is suffering from severe bullying or cyber bullying, the best thing is to talk to someone locally – a parent, teacher or local organization that has been set up to help with specialized councilors to deal with this topic.