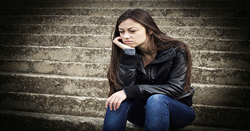 Janet Zinn touches on teen bullying and youth bullying via her vast experience. Her help is quite valued for coaching parents and teachers on the aspects of bullying.
London, UK (PRWEB) May 30, 2014
Discovering the facts on Teen Bullying is essential for someone living and parenting children in today's world. Today, NoBullying.com releases an exclusive interview with Janet Zinn on Teen Bullying.
In this interview, NoBullying.com Founder Ciaran Connolly talks to Janet Zinn on all the aspects of teen bullying and bullied youth especially how parents and teachers should deal with it.
Janet Zinn has a varied private practice because she works with individuals, couples, families and groups on a number of levels. She treats long-term clients who are working on core issues in their lives, who choose to go to deep places that illuminate and transform circumstances and/or situations that are not working for them anymore. This is arduous work that can be painful, and yet fulfilling. Through the years, clients have come in to deal with depression, anxiety, divorce, the stress of being a caregiver, bereavement, eating disorders, relationship problems, and difficult life circumstances.
Janet Zinn says on the media's coverage of teen bullying, "I think it is a good thing that its making people more conscious that it does exist and people are also touching in to their experience in bullying and there is a bit more outrage about it but I also think that the word bullying, there is a lot of punter going around about using the word so it losses some its impact and then because it loses its impact people, are really championing for people who are being abused."
As for advice on teens facing bullying, "The best advice that I can give to somebody who is being bullied is to find support, to understand and appreciate the strength that they have in facing being bullied and that it really does, it does build. That there are more kids that have been bullied that become successful and how they lead satisfied lives than those who have bullied because there is a greater compassion, because they faced hardship and they had to go through it and they understand their strength and their ability to get through very difficult situations."
Macartan Mulligan, Co-Founder of NoBullying.com, said, "Janet Zinn touches on teen bullying and youth bullying via her vast experience. Her help is quite valued for coaching parents and teachers on the aspects of bullying."
He added that parents and teachers should make a point to educate the younger generations about the sad outcome of bullying online and offline. According to Mulligan, it is quite imperative to press for more firm laws condemning all acts of bullying and harassment.
NoBullying.com features many pages dedicated to parents, teens, teachers, health professionals as well as posts related to cyber safety and the latest news about law making concerning curbing Bullying worldwide as well as inspirational Bullying Poems and famous Bullying Quotes.
The website regularly updates its bullying statistics and cyber bullying statistics as it is essential to understand how widespread the bullying epidemic is. It also regularly runs cyber bullying surveys and questionnaires to get recent updated statistics on everything related to cyberbullying.
He also added that anyone suffering from bullying in any form or way can always find advice and help on the NoBullying website – but if anyone is suffering from severe bullying or cyber bullying, the best thing is to talk to someone locally – a parent, teacher or local organization that has been set up to help with specialized councilors to deal with this topic.