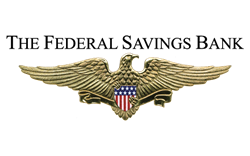 the purchase index went up 9 percent on a seasonally adjusted basis, reaching the highest level since January.
Chicago, IL (PRWEB) May 18, 2014
The Federal Savings Bank was pleased with a recent announcement showing more Americans applied for home loan financing ending the week of May 2.
According to the Mortgage Bankers Association Weekly Applications Survey, there was a 5.3 percent seasonally adjusted increase week over week for total mortgage applications. There was a 6 percent gain on an unadjusted basis.
The refinance index showed a 2 percent rise compared to the previous week, while the purchase index went up 9 percent on a seasonally adjusted basis, reaching the highest level since January. On an unadjusted basis, the purchase index rose 10 percent week over week but declined 16 percent year over year. In addition to showing gains, the purchase share of mortgages increased from half of total applications to 51 percent of all origination activity.
"It is official: We are in a majority purchase market for the first time since 2009," said Mike Fratantoni, chief economist for the MBA. "A sizeable increase in purchase applications last week likely reflected the impact of somewhat lower mortgage rates as well as continued growth in the job market, as confirmed by Friday's employment report from the [Bureau of Labor Statistics]. Despite the strong increase in the purchase market last week, volume continues to run 16 percent behind last year's pace."
March also showed gains for applications
In addition to noting increases for mortgage applications, the MBA found that purchase originations for new properties went up in March, according to its Builder Application Survey data. There was a 5 percent unadjusted gain month over month for new home mortgage applications. The average loan size for new homes also went up, rising from $296,428 in March to $299,094 in April.
Loan volume was composed of the following types of mortgages:
Conventional (68.4 percent)
U.S. Federal Housing Administration (15.8 percent)
U.S. Veteran Administration (14.2 percent)
Rural Housing Service/U.S. Department of Agriculture (1.6 percent)
In addition to tracking new home mortgage activity, the MBA survey also found that new single-family home sales went up 5 percent month over month on a seasonally adjusted basis in April, rising from March's rate of 400,000 units to 419,000 units. On an unadjusted basis, there was an 8 percent gain from 39,000 in March to 42,000 in April.
For information about applying for your own low cost mortgage, contact The Federal Savings Bank, a veteran owned bank.